Spooky Encounters At Field of Screams
Field Of Screams in Lancaster, PA. A night we were never expecting to turn into what it did. It started at Boyertown High School where we met up to embark on our journey to the town of Mountville for our first spooky encounter this Halloween season. People say the real adventure is the journey getting there, which I guess is true for us considering it was an hour and a half long car ride (twenty minutes of which we spent going the wrong direction). 
Pulling up at America's number one haunted attraction, we had high expectations, yet not knowing anything about it, except for the details on the Hospitality Night invite card we had received. We felt pretty cool strolling into the VIP line and passing all the general admissions people and headed to the Hospitality Night tent to get our passes.
Having no clue where to start, and deciding between the four main attractions, we went to the Den of Darkness first. We distinctly felt the overwhelming feeling of cold air and nervousness hitting all at once as soon as we entered, because neither of us had been here and didn't know what to expect. Throughout the den there were creepy, tiny people hanging from the ceiling, lurking monsters pulling at our hair and clothes, and big men with nails coming out of their faces. As for the journey itself, it consisted of walking down narrow hallways, climbing old, windy staircases, crawling through a tube (which was difficult considering one of us is 5'9′), and to finish it off, getting chased out by chainsaw murderers. 
After witnessing just how real the actors made our experience seem, we just had to get to know a few of them. The first person we spoke to was a woman working the Nocturnal Wasteland just before her shift was about to start. We wanted to know what kinds of crazy things went on at Field of Screams since she had been working there, and if she had any stories to tell. And let me tell you, she did.
"I always have to advise people not to run here, after seeing one girl trip over a root and fall to the ground. She rammed her teeth right through her mouth," she said.
It was safe to say we didn't run when going through Nocturnal Wasteland after that. However, it was one of the coolest places we had ever seen, getting to walk through an abandoned bus, traveling through a fog and swamp illusion, and walking through a moving room that made us dizzy. And all of this was created by owners and brothers, Gene and Jim Schopf.
"Everything you see here was created and envisioned by the owners. I'm a proud mom," Annette Schopf told us proudly.
We approached Annette thinking she was just an actor at first, as she was dressed like a crazy woman pushing around a wheelchair that popped out a doll in the air when she wanted. It was really fascinating, and we wanted to know how the prop worked, but ended up learning so much more. We could sense the excitement in her voice as she told us how she has been involved with FOS for all 27 years of its existence and absolutely loves it. She told us how much more fun the experience is when the whole family is involved, along with it having a positive effect on the families that come there.
"Oh hey, that chainsaw guy over there might be my grandson!" Annette pointed and laughed.
From all the places we have been over the years for haunted Halloween events, Field of Screams was by far the most memorable. Located in Lancaster PA, they are open all the way through November 15th. Definitely not an opportunity to miss on a free weekend! in the fall!
View Comments (1)
About the Contributors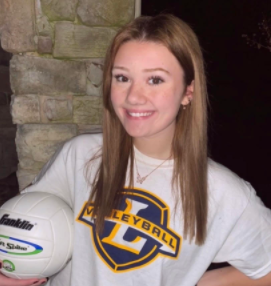 Jessica Ahart, Editor in Chief
Jessica Ahart is a senior at BASH that has written for The Cub and taken journalism for the past four years. She also previously wrote for the West Press...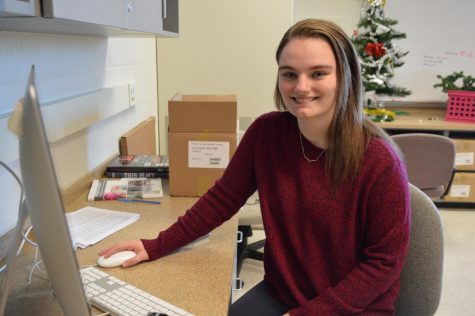 Shannon Ludwig, News Editor
Shannon is a senior who loves to write. This is her third year in CUB and she was a member of the East Observer. She also manages girls' volleyball, plays...