Captain Marvel Trailer Provides Clues About Latest MCU Flick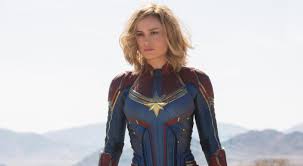 On September 20, 2018, Marvel Studios released a new movie trailer for their up and coming solo movie Captain Marvel.
BASH has a lot of superhero fans within its walls, and many have been speculating about what will happen in the new movie.
The movie is an origin story about Marvel's version of Superman, Captain Marvel. The movie is especially important to the franchise because Captain Marvel will be in the next Avengers movie due out in May.
(Avengers: Infinity War stopped the Marvel fandom in its tracks last year because so many people died, leaving only the original Avengers, who will be joined in the next Avengers movie by Captain Marvel.)
Captain Marvel, or Carol Danvers, is being played by Brie Larson. She will be accompanied by a few familiar faces, including Samuel L. Jackson (Nick Fury) and Clark Gregg (Agent Phil Coulson).
BASH has a rather large love for superheroes. Walking down the hall, students will probably see at least three peers sporting superhero backpacks, t-shirts, or even lunch boxes. Therefore, it was only right to ask the students what they thought of the new trailer.
One freshman, Hunter Poe, is excited to see what this movie has in store.
"This movie will be a great transition from Infinity War to the next Avengers movie," he said. "I am positive it will give a lot of people… hope for their favorite characters that faded away."
Jocelyn Lear, a junior, also thinks Captain Marvel will be a great addition to the Marvel Cinematic Universe (MCU). She believes the new Captain will be the key to beating Thanos.
"She's the trump card," she said. "After half of the cast is dust now, I genuinely don't think the original Avengers are enough to defeat Thanos. Without her, they're definitely going to lose."
Jocelyn also says Larson was a great casting decision. She believes that Captain Marvel should have been brought in earlier, because already Larson has made Captain look so amazing and heroic.
Jocelyn is also a huge Agent Coulson fan, and she was very excited to see he would be in the new movie (He died in The Avengers).
"Nobody had said anything about it and then they had that one second of him [in the trailer]."
About the Contributor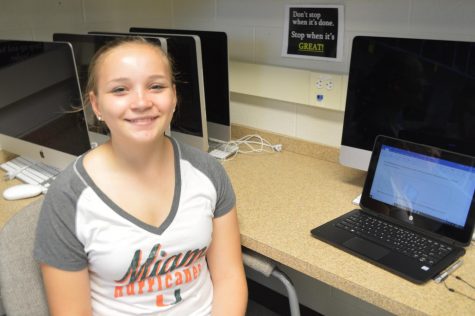 Emily Goetz, Sunshine Editor
Emily Goetz is a ninth grader who enjoys any kind of writing. This is her first year at BASH CUB and she looks forward to the opportunity to work with...