Flowan Allows Students to Engage in Social Media Chat with Fictional Characters
Flowan, a new app that allows users to chat with fictitious characters, has the potential to be a huge hit among teens who love reading, writing and fan fiction.
The app is designed to look like a regular social media app, similar to Facebook or Instagram. But, instead of chatting with real friends, players interact with fictional characters, mainly wealthy 20-somethings involved in dramatic stories. Readers can vote in polls about personal decisions they're trying to make, ask them questions, and watch their stories unfold in chat rooms.
We tried the app, which is still in development, for a week and found it a lot of fun. However, it was hard to follow at times and has a few technical kinks that need to be fixed.
When players first sign up for Flowan, they design an avatar. The setup was confusing; of the fifteen or so choices of shirts, hairstyles and hats we made, only one or two were actually applied to our character.  
Also, some of the characters' stories seem a little too unrealistic. One character we followed was 22-year-old "Danny", a rich artsy NYU film student whose bio opens with, "Everyone envies me except me". One post revealed he is a counselor at an arts camp where the counselors start disappearing. And, in a chat room, he was messaged by an anonymous person saying he was holding his friend for ransom.
Another character we followed was 22-year-old "Saachi" from the UK, another counselor at the arts camp, whose bio says she has a "drinking problem". "Must hide bottles", she says one morning in a journal post, talking about getting ready for her fashion design student friend Nikki coming over for breakfast.
The part of Flowan we really enjoyed is interacting with the characters. We asked Danny if he liked a certain band, and he responded "absolutely. Let's be friends." We also took a few of Saachi's polls about whether she should tell others her plan to leave camp.  
Participating in polls let us earn points called "Flowrin". With these points, we could purchase prizes like cars, food, or clothes, and keep them for ourselves or give them away as gifts. Our prizes were a hat and piece of cake, but we were not able to put the hat on our character or eat the cake.
Flowan is still in its beta version and has issues to be worked out. But the app could be quite addicting if that happens.
About the Contributors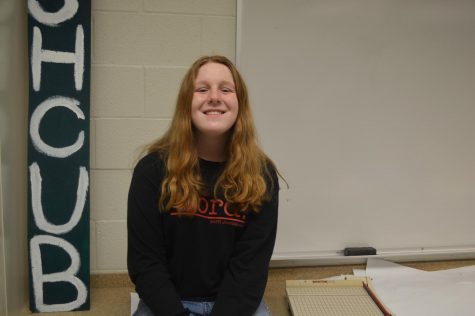 Marlaina Garczynski, Staff Writer
Marlaina is a sophomore who loves to read and write. In junior high, she wrote for the East Observer, but thinks writing for the BASH Cub is much more...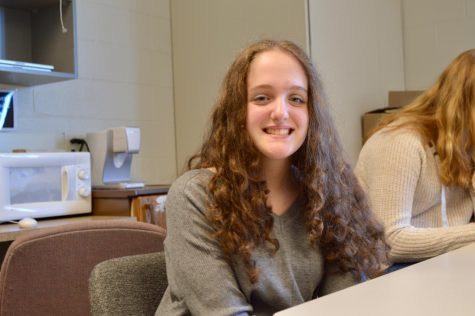 Samantha Hoffman, Staff Writer
Samantha Hoffman is a sophomore who loves to read and write, and she is a member of The Cub. She enjoys fiction writing and is involved in The Accent. Other...