'The Beautiful and Damned' Is Eazily G's Best Album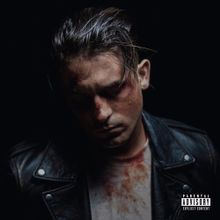 G-Eazy, a West coast rapper who began to make a name for himself in 2011 and has been topping charts ever since, recently let out another billboard album, The Beautiful and Damned. It has been a long wait for G-Eazy fans, as this is his first album since December 2015 — and it was worth the wait.
The Beautiful and Damned features numerous artists such as A$AP Rocky, Cardi B, SG Lewis, and G's newest love interest, Halsey, on the track "Him and I".
G-Eazy begins this album with a song titled "The Beautiful and Damned" that begins with Zoe Nash, an new American pop singer, on the chorus. The song is about his internal conflicts: "I know a Gemini can be confusing/Split right down the middle like there's two of me", he sings — and later, "Ever seen a devil with a halo/ever seen an angel with some horns/everybody got their own demons/everybody fighting their own war."
Eazy's new album shows no drastic change in the sound of his music; he brings back more of his These Things Happen side with the sound of  his vocals and beat. However he discuss different topics than money and women.
With "Pray for Me"  he tackles the fierce competition in the entertainment industry: "Hollywood feel like the jungle lions and tigers and bears/pray for me."
"Crash and burn" shows a less cocky side of G Eazy, as he raps about his flaws: "The voices in my head tell me I should be honest/But I don't pay attention, I don't hear their comments."
The best song on the album is "Love is Gone". It features up-and-coming artist Drew on the chorus, but the most important parts are spoken by G-Eazy. Eazy jumps on the bandwagon of many artists who are tackling politics since President Trump was inaugurated:
"So I salute YG," Eazy says (YG produced the song "f*** donald trump" that was released shortly after Mr. Trump announced his campaign. It was a song against him running for president).
Eazy uses the same phrase as the title of YG's song when talking about President Trump and adds:
"Go back to just running businesses
We all wishing somehow we could've prevented this
Until we all love each other nobody benefits
Minorities and feminists, trans, gays and immigrants
The government mix politics and religiousness
So a man's body's more free than a woman's is?"

All in all, West coast rapper G-Eazy has yet again come out with a spectacular album, featuring many hit artists and several up-and-coming ones. We get more a deeper glimpse into his tour life and political standpoints:
"The anger is real, the riots are limitless/And nothing's gonna change 'til we killing off all this ignorance".
Leave a Comment
About the Contributor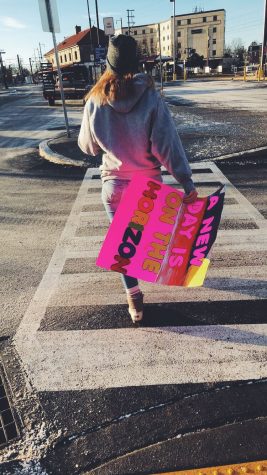 Casey Tremblay, Staff Writer
Casey is a Sophomore and a new student to Boyertown.

Casey is a huge student activist who in her free times enjoys making her voice heard around the...