Bellas in the Spotlight One Last Time in Pitch Perfect 3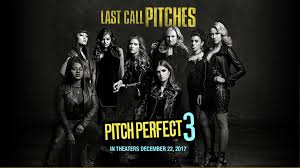 Is Pitch Perfect 3 really aca-mazing?
With Indiana Jones-like action and a focus on Fat Amy, the movie is much better than the last sequel and a perfect final performance for the Bellas.
The movie picks up where the prequel ended.  We see that the Bellas graduated from college, but are not fond of their news jobs and lives. When they get together for a reunion, Aubrey (Anna Camp) suggests they sing at a USO tour; which is overseas and headlined by DJ Khaled.  Of course there has to be a competition, this time against groups with instruments — a generic pop-country band, a hip-hop duo, and a snarky all-female rock band called Evermoist.
As usual, the Bella's shine with original acapella versions of pop songs, including: "Human", "Love Me Harder", and "Shut Up and Dance".
The plot mostly focuses on Amy (Rebel Wilson) rather than Beca (Anna Kendrick).  Amy is reunited with her estranged dad, Fergus (John Lithgow, the voice of Lord Farquaad in Shrek), which leads to all kinds of misadventures.   
Most of the Bella's personalities stay the same — Amy has her same cynical sense of humor, wearing a hat that says "Make America Eat Again"; Aubrey is a stress case, upset that her military father can't come to USO gigs; and Beca maintains her reputation as a serious DJ and finds a love interest. Quiet Lilly is the one character whose personality changes, when she actually speaks.
Some of the plot was shallow and a bit hard to follow, but overall Pitch Perfect 3 was incredible compared to some third movies out there.  All in all, the creators did a great job of conveying the friendship anong the Bellas, while giving them one last chance in the spotlight.
Leave a Comment
About the Contributor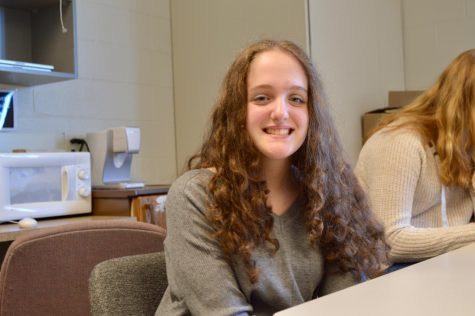 Samantha Hoffman, Staff Writer
Samantha Hoffman is a sophomore who loves to read and write, and she is a member of The Cub. She enjoys fiction writing and is involved in The Accent. Other...