Behind Eminem's New Single 'Walk on Water'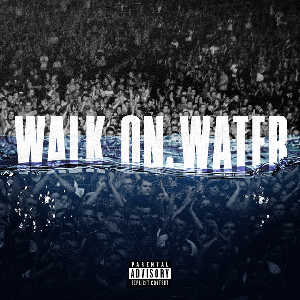 Eminem just recently released his newest single featuring Beyonce, "Walk on Water", which has a slower-paced, introspective sound his fans have never heard him experiment with before.
The song is the first release to Eminem's album Revival, which includes 19 songs and will be released on Dec. 15.
Eminem has been in the music industry since the 90's, producing 9 studio records, several mixtapes, and has been featured on many artists' albums and singles. In his recent song releases, including "Phenomenal" and "Kings Never Die" that are featured on the soundtrack for 2015's Southpaw, the songs have a good flow and every word fits perfectly on the beat, just like most of his songs always have.
In "Walk on Water", Eminem looks inward and brings a whole new sound to the ears of his listeners.
In the song, he reflects on all the pressure he feels as a successful artist. Since his first Mathers disc set, he has rocketed to stardom. The lyrics of "Walk on Water" reveal those discs set a really high expectation for him that he is not sure he can meet.
"Why are expectations so high/Is it the bar I set?" he asks. 
Throughout Em's 31 years of rapping, he has touched on every topic, talking about everything he wanted to and dropped every beat in his mind. He feels he is soon going to run out of things write, he said in a recent interview: "When you start out in your career, you have a blank canvas. And then your second album comes out, and you paint a little more and you paint a little more by the time you get to your seventh and eighth album you've already painted all over it. There's nowhere else to paint."
"Walk on Water" expresses his stress with the line, "Always in search of the verse that I haven't spit yet."
Adding to the reflective tone, the song overall is much slower than his usual fast, upbeat raps, with piano instrumentation. Beyonce comes in on the chorus, singing, "I walk on water/But I ain't no Jesus/I walk on water/But only when it freezes."
Leave a Comment
About the Contributor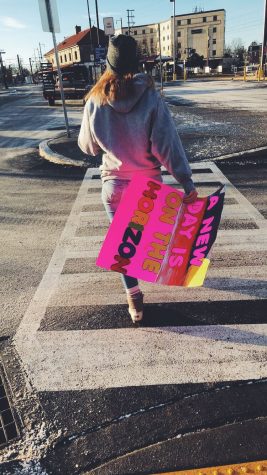 Casey Tremblay, Staff Writer
Casey is a Sophomore and a new student to Boyertown.

Casey is a huge student activist who in her free times enjoys making her voice heard around the...