Set It Off Turns Its Sound 'Upside Down' on New Album
Alternative rock band Set It Off came out with a new album, Upside Down, in 2016 that has an upbeat pop vibe, a contrast to their usual depressing punkish music.
Set it off is an American rock band created in 2008. It consists of Cody Carson on vocals, Zach Dewall and Dan Clermont on guitar and Maxx Danziger on the drums.
Fans have come to love the band for their alternative sound, and although Upside Down sounds more mainstream, it's an addictive album. The title relates to how someone feels after a breakup and most of the songs are tie into that theme. The song "Me w/o Us " is one example, touching on a lot of the reasons people break up, such as the struggle to stay true to oneself in a relationship:   
It seems there's always somethin' in the way
But when I started I made clear it might be this way
People moldin' stories  and it's always outta  hand
They love to fuel the fire till we burn at both ends.
"Something New" is another great song on the album.It talks about how people try to move on after a breakup and find someone else to love on the rebound:  "So lemme show you something new/I need a little revolution/this could be like a revelation/make you see oh that a change is overdue."  
Diehard fans might not love the pop vibe of the new album, but many will find it addictive.
Leave a Comment
About the Contributor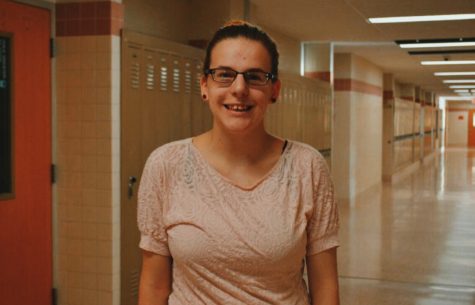 Amy Hansen, Staff Writer
Amy is a sophomore member of the Cub Club. She enjoys playing  the ukulele and posting YouTube videos in her free time. She also enjoys writing fanfiction.