Riverdale Season 2 Will Keep Fans on Edge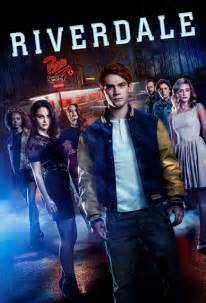 For all you "Riverdale" fangirls out there, Season 2 is going to take an intense turn.
Season 1  of the CW teen drama television series based on the characters by Archie Comics ended with the revealing of Jason's killer as Mr. Blossom. Mr. Blossom took his life and the murder was solved, so what is going to take place in our beloved town of Riverdale?
According to www.christiantoday.com, Riverdale fans are going to be experiencing a brand new resident.
"A new character called Toni Topaz will be one of the highlights of the second season," the website said.
"Topaz will be played by Vanessa Morgan, and will be Jughead's guide to the Serpent's world. Vanessa Morgan was known for her appearance in "The Shannara Chronicles," "Degrassi," and "The Amazing Race Canada."
After all Betty and Jughead have been through as a couple, is this 'Toni Topaz' gal going to affect our beloved "Bughead"?
According to younghollywood.com, unfortunately Bughead might come to a devastating end.
"In Season 2, their relationship will be on the line," the website said.
For Riverdale fangirls, that's a lot to take in. What do students here at BASH have to say about this?
Junior Kylie Hertzler said she hopes the rumors are not true.
"[I'm hoping] Jughead and Betty stay together," she said.
Some say if they break up that maybe after all this time, Archie might get his chance with Betty, who used to like him.
Tenth grader Kaitlin Hanel hopes that does happen. "When I saw her with Jughead, I was like, 'They're better',"  Kaitlin said.
Fans are also wondering what will happen to Archie's dad, who was shot by an armed robber at the end of the last episode last season.
According to younghollywood.com, "Season 2 will pick up right where Season 1 left off. The focus of the beginning of the season will be on who it was that shot Fred Andrews. I know we all are dying to figure this mystery out! I for sure cannot wait to see who it was."
Who do BASH students think shot Pops?
"[I think it's] Betty's mom, because she's crazy," Kaitlin said.
With Betty and Jughead's relationship in question and Archie's dad possibly dying, many people thought there was almost too much going on.
"[There were] confusing plot twists," Freshman Ava Wenhold said.
No matter what, Riverdale season 2 is sure to be intense.
"I can't wait to see it," Kylie said.
Leave a Comment
About the Contributor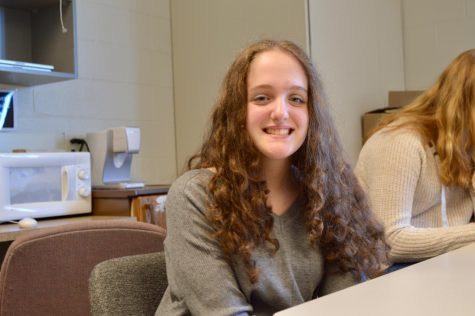 Samantha Hoffman, Staff Writer
Samantha Hoffman is a sophomore who loves to read and write, and she is a member of The Cub. She enjoys fiction writing and is involved in The Accent. Other...