Election Outcome Leaves Students Divided
Donald Trump beat Hillary Clinton to become the 45th president of the United States in one of the most controversial elections in U.S. history.
In a surprise outcome that went against many polls, Clinton won the popular vote but Trump won the election because of electoral college votes.
Trump, 70, is a businessman and television star with no government experience who campaigned as an anti-establishment candidate. He took extreme positions on immigration, and tax and economic reform and was criticized by many for negative comments he made during the campaign about women and minorities, but his non-politically correct attitude appealed to some.
Trump won a bashcub.com student mock election with 46 percent of the vote to Clinton's 40 percent.
Senior Kyle Grater was among those who supported Trump.
"I think it's the best outcome that we could have asked for," he said. "Trump's policies aren't going to be as bad as the media made them out to be. I think he just wants the American people to be safe,"
Senior Dylan Derecoa agreed: "I'm happy with Trump becoming president because I think he is more reliable and seems to have a better understanding than Clinton."
Senior Dylan Herbst said Trump's win was a win for the "silent" voter who is upset with the status quo.
"I'm really excited that Trump won because I am, along with many other Americans, ready for great change in this country," he said.
Senior Patrick Lance hopes Trump follows through on his promises.
"My initial reaction was 'awesome, he did it', but now let's see if he can actually do what he says. I feel this way because he's not a politician he's a businessman which is a change to our government and change can be good. It just all depends if he plays his cards right."
On the flip side, some students were disappointed Clinton was not elected, especially given Trump's negativity.
"What has our country come to if we let our standards come this low?" Junior Andrew Allmendinger.
"I'm feeling a mix of emotions, and none of them are good,"  said senior Kayla Caparoni. "Someone disrespectful is going to be the leader of our country"
Many are just happy the election is over.
"I am not happy or sad about the election I am just happy that our country finally made a decision," Senior Garrett Fritz said.
Staff writers Guilianna McGinnis, Lauren Bingener, Matt Knaub, Hannah Wentzel and Tyler Crouthamel contributed to this story
Leave a Comment
About the Writer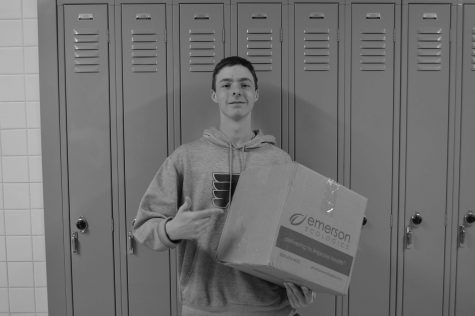 Joe Corcoran, Staff Writer
Joe Corcoran is from Gilbertsville, Pa. Joe is a Junior at BASH and this is his third year with BASH Cub. He plays on the school tennis team and outside...