Remembering your "WHY"- Mrs. DeRenzo's way back to BASD
As featured in "Let's Talk Tuesdays"
Upon visiting Washington Elementary School I had the lovely opportunity to sit down with the new principal, Mrs. DeRenzo. This is Mrs. DeRenzo's 26th year working in education.
Her journey to WES was a windy one. Her first position was at Pottstown Elementary, where she stayed for twelve years before moving to Boyertown. Once here, she taught 4th grade for ten years before being offered the role of substitute principal at Colebrookdale. When the district closed Pine Forge in 2018, Mrs. Mason moved to Colebrookdale, and Mrs. DeRenzo had a difficult decision to make.
Ultimately, Mrs. DeRenzo's love for leadership and desire to remain a principal prompted her to accept a position at Wyomissing Hills Elementary. She spent the 2020-2021 and 2021-2022 school years in her role with Wyomissing School District. Talking to her, I can tell how challenging this position must have been. Getting to know 750 kids in such a large building is difficult, but when everyone is wearing masks and following a hybrid learning model, that is a whole different story.
Mrs. DeRenzo realized her heart was truly still at Boyertown when she learned of the opening at WES in the late winter/early spring of last year. "There is a true sense of community and support, instructional leadership programs, culture, and teachers support each other like no other district. Boyertown is a true family," she says, which is how she knew this was exactly where she wanted to be.
March 12, 2019, was her last day at Colebrookdale Elementary School. Coming back to Boyertown for 2022-2023, the "return-to-normal" school year, felt like coming home. Taking the position with another district suddenly had a purpose. It all happened for a reason. Not only did she learn a lot about herself as a leader. She also led through change, which she says was "truly an incredible experience."
Mrs. DeRenzo wants others to remember their "WHY" and reflect on what brought them here. "I want to inspire a love of learning in my kids, inspire teachers to embrace learning themselves, and encourage them to leave their own positive impact on their students. I am truly blessed to be back."
We are blessed to have you, too, Mrs. DeRenzo. Welcome back to Boyertown!
Leave a Comment
About the Contributor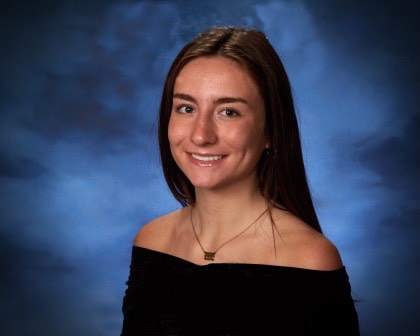 Morgan Dwornik, Editor in Chief
Morgan is a Senior at BASH, and is very sad this will be her last year writing for The Cub. She is very excited to take on the role of Co-Editor in Chief...