McNeill's Week 1 Preview for Birds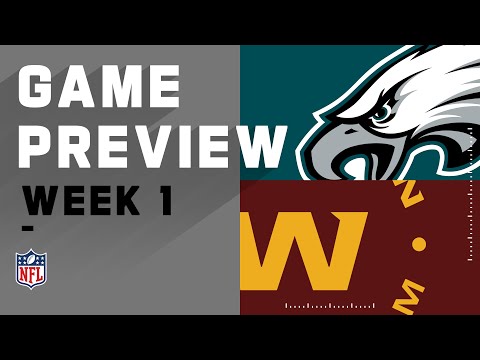 And just like that, after two hundred and twenty days, Philadelphia Eagles Football is back and better than ever. The Eagles had somewhat of a normal offseason, besides the fact that some players and Doug Pederson himself got Covid-19 (that meant no vanilla ice cream for the players!). But that is all in the past, and the birds are ready to move on to the regular season as they will be playing the Washington Football Team (long story) this sunday at 1pm as they sadly won't be playing at Lincoln Financial Field (the Linc for short), but will be playing at FedEx field in Maryland. With this being said, this is what the Eagles should be preparing for this Washington team.
  The Eagles need to come out strong this year, and show everyone that they aren't just a first round exit like what happened last year against Seattle (don't get me started). Hence the Eagles need to come out utilizing the both the passing and rushing game but in my opinion, Wentz needs to throw the ball one and half times or two times more than Myles Sanders touches the ball. You might be thinking, but Connor why? Sanders seems to be an above average back, and should be super explosive this year. Yes that is and you are correct, but the secondary for this Washington Football Team isn't what they used to be several years ago. Wentz's offensive line should be able to protect for as long as he wants based solely on the fact they are at least a top ten offensive line. This should give Wentz to be able to do a mix of dip and dunks for three to five yard gains, or go right down the cockshoot and throw heavily down the field to DeSean Jackson, who before he got hurt had a whopping total of 154 yards and two touchdowns against Washington week one, and, both of those touchdowns were over fifty yards. I have tons in faith in Wentz to deliver the ball to a healthy Jackson this week, since Washington really hasn't upgraded or put that much money into the secondary since a couple years ago when they signed Josh Norman (who now plays for the Buffalo Bills), Wentz should be able to throw all over this team! But before I end my offensive game plan spree, one more quick thing, USE A DOUBLE TIGHT END SET!
According to Pro Football Focus, the Eagles have the third best TE depth with Zach Ertz and Dallas Goeddert. With Ertz we already know what he can do but with Goeddert, and I think I can speak for the whole Eagles fanbase when i say this but they need to use him more. Goeddert could be an unexpected red zone threat this year and everyone is sleeping on him. But running that double tight end set, would put the Eagles to a huge advantage when lining up against Washington's defense. Eagles will also be able to give Sanders more touches and better YPC (yards per carry) if lining up this way on offense.
Now for the defense. The Eagles D is going to be looking a whole lot different from last year. The newly signed CB Darius Slay Jr. will be making his first ever start for the Eagles this sunday. Slay is to be considered a top 10 (at least) cornerback in this league, and is definitely an upgrade for this used to be poorly depthed Eagles secondary. It is also going to be Jalen Mill's first game as strong safety this year as he just made the move from corner back.
When squaring up against this puzzling Washington offense, the Birds need to bring the pressure. With the sophomore QB Dwayne Haskins Jr being revealed as the starter, Eagles need to bring the house to him. Haskins did show somewhat of a little promise this year but not a lot to be even considered an average QB yet. Henceforth if the Eagles can blitz once or twice every series they should be on track to have a scared Haskins in that Washington backfield. With a dominant front four of Fletcher Cox, Derek Barnett, Brandon Graham, and either Vinny Curry or Malik Jackson (newly acquired nose tackle (NT) is hurt due to a pec strain he suffered at training camp a couple weeks ago), I see no reason the Eagles shouldn't be all up in Haskin's grill!
Something the Eagles need this year is not just faith, but a little more presence in this teams linebacker (LB) situation.  Eagles are gonna hope the all state track star in Nate Gerry is able to come out for another year. There should be no reason how he wouldn't be able to catch Haskins and even blow up the hole he is going through. There also needs to be consideration in which you have trust in TJ Edwards. Edwards will be making the start this Sunday at OLB  (outside linebacker) and will hopefully be able to keep Washington's RBs inside and not have them break free to the outside. Edwards has a resume don't get me wrong but we haven't been able to see it at all since he was drafted in 2019 from Wisconsin. Nevertheless, Jim Schwartz, if you are reading this, please do us all a favor to not tick us off, and please with a cherry on top, send an army to that Washington front!
Hopefully the Eagles come out ready to hit this sunday against Washington, and let's pray to the gods we can all wake up feeling happy and being undefeated for this crazy NFL season. 
About the Contributor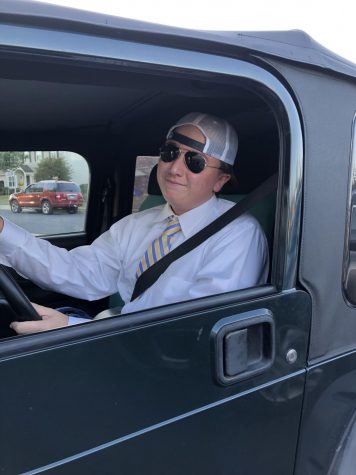 Connor McNeill, Co Sports Editor
Connor is a senior at BASH, and this is his first year writing for The Cub. He aspires to be sports talk radio host, and hopes to get there by starting...