Self-Quarantine
While all schools and businesses and even the world seem to be put on halt, people are struggling to find things to do and maintain their daily routine. And with the rapid spread of the COVID-19 virus continuing, so is the lingering boredom. Trapped in our houses and disconnected from the world, it's hard to find activities and places to go, since everywhere is closing and we are stuck in self-quarantine.
As far as school goes, Boyertown school district is trying to find ways to keep students productive and furthering the learning process outside of school. Using the IXL website is an opportunity the school has given us to proceed with similar topics we were previously learning in class, and provides various subjects for all grades. However, the school can only make it optional and strongly encouraged, considering all of this information was sent out after the school closing, and some students may have limitations as to what they are able to do from their homes.
The District has put up a schedule for the students to follow from their homes, so they don't fall too far behind. It includes things like waking up at a reasonable time, doing chores, indoor activities with immediate family, going on walks, meditating, and of course online education through IXL or reading. The students are also urged to check their emails and google classroom for notifications or updates from their teachers as to what they should be doing to continue their academics.
As of right now, we are planning to return on April 6th, but it's hard to see an end coming to this pandemic considering how fast it has been spreading. We remain hopeful that we can still finish the year off together in the school.
Leave a Comment
About the Writer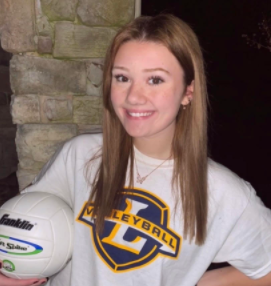 Jessica Ahart, Editor in Chief
Jessica Ahart is a senior at BASH that has written for The Cub and taken journalism for the past four years. She also previously wrote for the West Press...