BASH Welcomes Mrs. Hartman
One of the newest additions to our school is preschool teacher, Amy Hartman. She was transferred to BASH this year from Colebrookdale elementary. There she taught a class called Pre-K Counts, and is hoping to have a positive effect on the students at the high school. 
"My students have an amazing opportunity being able to work with some of the high school students. I can't wait to see all of the positive interactions between both sets of students." Mrs. Hartman said.
She is beyond happy to work here and pursue her passion for teaching in a new environment, and give the Pre-K children opportunities to work with older students, along with doing the job she loves.
"I have always wanted to be a teacher. When I was younger, my friends and I would play school and I was always the teacher. I couldn't imagine doing anything else as a profession," Hartman said. 
And while Mrs. Hartman may love to see all the smiling faces of the students walking in the hallways, it is still a huge change to be around older students in a new setting.
"I was a little nervous at first because some of the high school boys are taller than me!" Mrs. Hartman commented.
Leave a Comment
About the Writer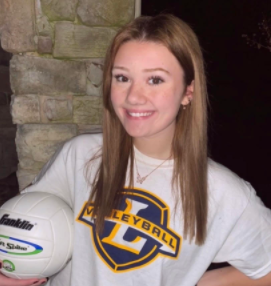 Jessica Ahart, Editor in Chief
Jessica Ahart is a senior at BASH that has written for The Cub and taken journalism for the past four years. She also previously wrote for the West Press...