Avengers: Endgame – Epic Conclusion to Saga
Exciting, emotionally weighted, and entertaining, Avengers: Endgame, which opened a few weeks ago, does "whatever it takes" to bring Marvel's saga to a powerful ending.
The movie takes place three weeks after Avengers: Infinity War, where villain Thanos successfully erased half of all life in the universe using the Infinity Stones. The remaining Avengers and their allies, led by Iron Man (Robert Downey Jr.) and Captain America (Chris Evans), work to reverse the genocide and defeat Thanos.
Brothers Joe and Anthony Russo returned to direct the film, after directing Infinity War, which is the current third highest grossing film of all time.
Endgame marks the conclusion of a 22-film saga, titled Infinity Saga, which began with Iron Man (2008). The film concludes the story of earthly heroes being introduced and assembling to protect the universe with several characters reaching the end of their story arc.
The main theme of the movie is perseverance despite overwhelming obstacles. Captain America stresses this to the team before they depart of their mission.
"Some people move on. But not us….We lost. All of us. We lost friends. We lost family. We lost a part of ourselves. This is the fight of our lives."
This emotional weight separates Endgame from other Marvel movies, including Infinity War. Characters struggle with their guilt and remorse while trying to find redemption from their failure to stop Thanos. This is especially seen in Thor (Chris Hemsworth) who blames himself for not killing Thanos when he had the chance in the previous film.
It succeeded as a worthy finale with a fulfilling plot that introduced the overused concept of time-travel as a way to undo Thanos' actions, but because of amazing visual effects and interesting plot reveals, viewers will enjoy the concept.
Praise should also go to the heart-filled acting from Chris Evans, Robert Downey Jr., and Paul Rudd, as all three deliver amazing performances using a mix of serious drama and comedic moments.
Endgame is the longest superhero film made with a run time of three hours and 2 minutes, but pacing of the story keeps the audience on the edge of their seats throughout the movie.
The film's greatest strength comes from the climatic battle, where the Avengers come to a final stand against Thanos and his army that will leave the viewers cheering and crying. Each character gets his or her moment where they shine with their abilities on fighting Thano's army. Captain Marvel's (Brie Larson) shines in this battle, entertaining every viewer.
The film was successful with characters sharing an equal amount of film time that allowed character development, especially for Iron Man, who experiences internal turmoil after losing his protege Peter Parker (Spider-Man) and attempting to protect his family from Thano's new threat.
Endgame answers all expectations fans created. Viewers will experience an emotional adventure involving action and comedy.
Leave a Comment
About the Contributor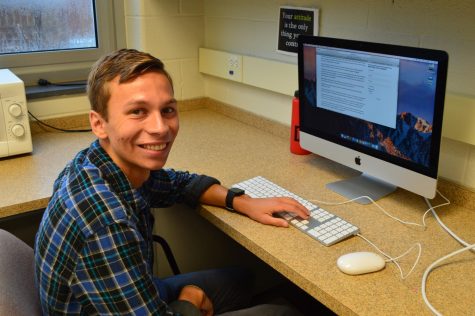 James Sahakian, Editor-in-Chief
James is a senior and Editor-in-Chief. This is his third year writing for the Cub. He is involved in journalism because he enjoys writing and reporting...