Q&A with New Superintendent
Dr. Dana Bedden, who took over as the district's superintendent at the beginning of this school year, said school safety and getting finances under control will be priorities.
He comes to the job a year after the search began to replace Dr. Richard Faidley, who left to become superintendent of Wilson School District. Former Pottstown and Wyomissing superintendent Dr. David P. Krem served as acting superintendent all last year.
The school board voted 6-3 to hire Dr. Bedden, who comes to Boyertown with more than 24 years of experience in administrative and educational leadership.
He met the Cub staff members earlier this month, where he introduced himself and his vision for Boyertown.
He started by asking staff members if they knew Boyertown is ranked as a B district [according to Niche].
"We need to get that back up," he said.
Dr. Bedden, who is African American, also said when he was first hired the first thing some people told him about Boyertown was that the Ku Klux Klan was here [referring to when the group would regularly pass out literature on a street corner in the 1990s].
"But how long ago was that?" he asked. He said he wants the district to look forward rather than backward.
"We need to write our own story," he said.
He then sat down with Editor-in-Chief James Sahakian and News Editor Shannon Ludwig for a Q&A Session.
What are your goals for Boyertown?
-My goal for this year is to get to know the district and the community.
-I also want to get finances under control since we currently have more expenditures than revenue.
-I want students to feel safe at school. With the recent school shooting [in Florida] the previous year, it's important that the students see security in their school buildings to provide comfort. It's also important to support mental and emotional health of students before violent issues happen.
-My other goal is to support the teachers on reaching students and helping them throughout the year.
-I also want to find a way to address the social media fights; there are many instances of cyberbullying and bickering between students on social media. I want this to be addressed before it leads to more issues.
Why did you decide to go into education?
My teachers in my hometown encouraged me to go into teaching…it was not originally on my radar. [He attended The University of Florida, majoring in Exercise Science]. Then, I had the opportunity to attend Penn State for my masters. I had every intention to go back home to Florida, but I was convinced by my department chair to consider a vacancy in York City School District. I took the job and from there spent a number of years here in Pennsylvania working and never made it back home. That job in York city [also] marked my first job in administration because I was the Director of Athletics.
What is your philosophy of education?
I am a father of three children, two of them from my wife's previous marriage. The two have graduated from college and my youngest, 13, is currently in 8th grade.
One of my daughters has special needs. Seeing her struggle in school has impacted my perspective for not only students who struggle in school, but for all students. I want all schools in the district to understand how to help students be comfortable and succeed in school.
Being a father, I choose to do what I believe is right for the students. I will not do anything that I wouldn't do to my own son or daughter to anybody else's child who is a student going to our schools. It's more important that I'm able to look my own children in the eyes and say that I did what was right, rather than what doing what was going to be popular or help me keep a job.
Leave a Comment
About the Contributors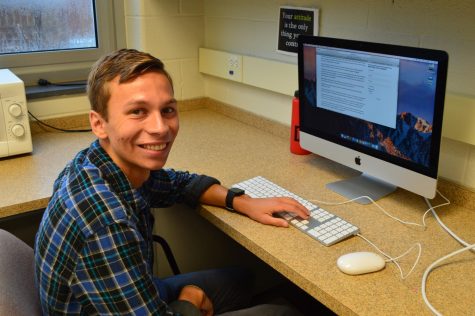 James Sahakian, Editor-in-Chief
James is a senior and Editor-in-Chief. This is his third year writing for the Cub. He is involved in journalism because he enjoys writing and reporting...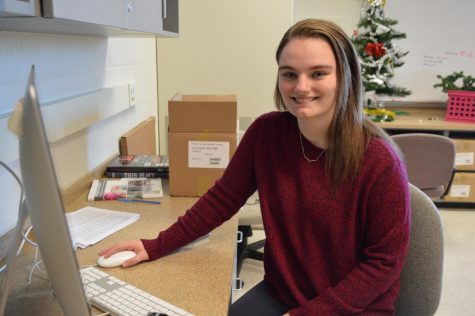 Shannon Ludwig, News Editor
Shannon is a senior who loves to write. This is her third year in CUB and she was a member of the East Observer. She also manages girls' volleyball, plays...