Students Sign up for Academies
This year's freshmen class is the first class of students who have an option to join the "academy" program, which allows students to focus on a certain area of study related to a future career path.
So far, 60 freshmen have signed up to join an academy next year, said Guidance Counselor Ms. Beth Shive.
"We will continue to accept students who might be interested in encountering experiences and opportunities in their selected academy," she said.
Students have a choice between five different academies:
-STEM
-Visual, Performing, and Fine Arts
-Global Communications, Business, and Leadership
-Health and Human Sciences
-BCTC
The students who join any of these academies will have to take extra courses, attend lectures, complete special projects, attend a career fair, and create a digital portfolio — all related to their academy's subject matter. In doing so, students will get distinguished honors, with it noted on their graduation diploma that they completed extra academy requirements.
Freshman Solomon Goldstein is enrolled in the VPFA academy.
"I really like doing art," he said."I'm hoping it'll give me more outside experience in art and get to see other artists and interact with new people."
Leave a Comment
About the Writer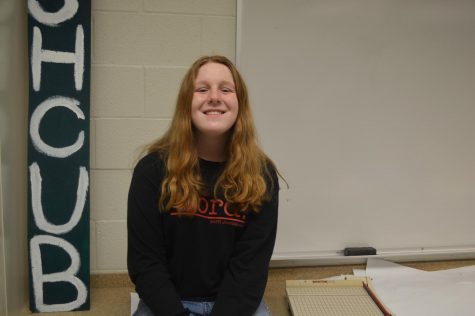 Marlaina Garczynski, Staff Writer
Marlaina is a sophomore who loves to read and write. In junior high, she wrote for the East Observer, but thinks writing for the BASH Cub is much more...