Military Ball Break from Regimented Routine for Cadets
[slideshow_deploy id='1819′]One of the many highlights in a NJROTC cadets life is the annual Military Ball, which was held this year on November 14th at the Sunnybrook Ballroom.
The ball ranks up there with prom, or is even more important, for cadets. It is similar to prom or Harvest ball in that it is a formal and has a DJ. However, the military ball really sets itself apart with interesting and dynamic parts that other dances don't contain.
The event provides a release of tension from the military environment, with humorous skits, excellent food and a three-hour long dance. Dinner is sit-down with a choice of roast beef, turkey, and ham, all cooked to perfection. Many cadets who choose not to go wind up regretting it, as the next week is full of military ball-related stories about how much fun it was.
The best part of the ball is seeing the commanding officers in a more relaxed environment and seeing them as people instead of "the wardens". Cadets know, however, not to extend their privileges of hanging out with commander into the next week with that "more relaxed" attitude.
The fact that the ball is in essence "private", because only cadets and their dates can go, makes it a very special experience. Occasionally the idea of allowing select non-ROTC students is brought up, but doing so would take away from the dance. As Grace Bringhurst, who came to the dance as a guest of Nick Ricci, said, "Since it is specifically for NJROTC members, it should be an exclusive event for them."
Many students agree that the Military Ball is a highlight among many in a cadet's life. It is one of the few nights when cadets have a chance to let loose in a military environment all year long (which leads to some crazy stuff at the dance…but that's a different story for a later time.)
Charles Orfe is a Petty Officer, 2nd Class, with NJROTC
Leave a Comment
About the Contributor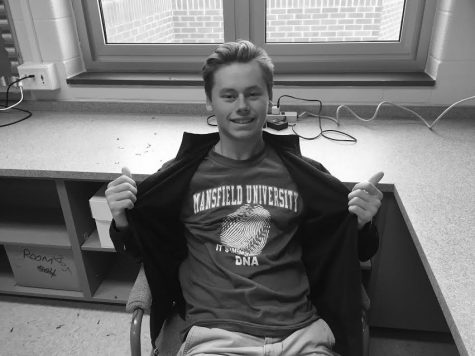 Charles Orfe, Sports Writer
Charles Orfe is a senior. He is interested in journalism because he wants to be a Public Relations or Sports Journalism major. His free time consists of...