New Health Laws Curb Clubs' Candy Sales
Last year at BASH, you couldn't walk five feet without running into someone selling chocolate bars, fruit snacks, or some sort of candy product. Now, practically no one is selling them. This sudden disappearance of the food has led several to ask, "What happened?" The answer is something that has many students upset — new health codes.
On July 1st, the federal government passed a new regulation that limits and restricts what foods students can sell during school hours. From midnight to 30 minutes after school ends, any food sold by students has to meet special health requirements set by the federal government. If it does not follow them all, it cannot be sold.
A lot of students are not happy about the new law, since many clubs used to sell food during school hours, such as Future Business Leaders of America (FBLA), Technology Student Association (TSA), student council, and even The Cub.
TSA, for example, used the money to help fund students trips to States and Finals.
"Our trips will become more expensive, and we'll have to become more creative with our fundraising techniques" said TSA member Jake Irvin.
Another student, Harrison Miller, said "some kids would pay for their entire trip through sales." Justin Constable is one such student. He said chocolate sales "did help us because we didn't have to put as much of our money in."
Many students blame Michelle Obama for the new regulations, since she is the one who pushed for the bill to be passed. And while this is true, the plan had been around for three to five years before she finally pushed it to get done. But that still doesn't prevent students from being upset.
However, these new rules do not entirely prevent fundraisers. The new rules allow BASH to have up to 10 fundraising events as exceptions the new regulations, as long as the school approves of them and they last only one week each. The junior highs and elementary schools get five fundraiser exceptions, also allowed for only one week each.
"Initially, we weren't allowed to sell anything," said BASH Principal Dr. Cooper. "But as time went on, they became more lax with the rules, allowing us to work within the guidelines and be more creative."
It should be noted, though, that all these new rules and regulations only apply to the selling of food in schools.  Snacks brought in and passed out for free, such as elementary school birthday cupcakes, are still allowed The health codes only apply to foods being sold in the building. As long as the cupcake is free, the federal government can't do anything about it.
Overall, the new codes are very hit and miss among students and staff. Dr. Cooper thinks they are both a good and a bad thing.
"It has good intent, but I think it takes away from our choices," he said. "I get that they want kids to be healthier, but if students moderate themselves and watch what they eat, I think they'll be fine."
View Comments (1)
About the Contributor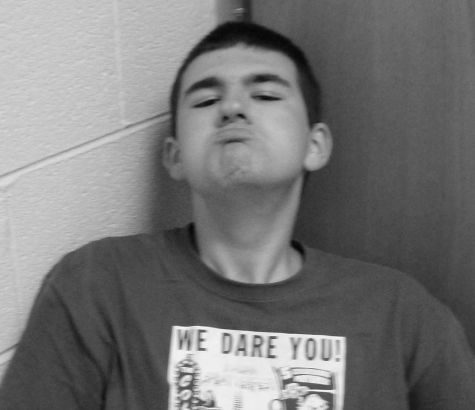 James Mason, Guest Writer
James Mason is a writer for Temple University. When not writing for the newspaper, he can be found at home reading badly, writing badly, viewing bad...