Upcoming Construction will Affect Student Parking
Construction and renovation of the new high school will begin after the new year. The first phase involves construction of the fitness center by the athletic fields, which will disrupt student parking.
"We could start seeing construction vehicles in and around the parking lot by January," said BASH Principal Dr. Brett Cooper. "We will work our hardest to minimize the impact of the construction on our students."
A new first-come, first-serve parking process was developed this year because of the construction. In the past, students were assigned specific parking spaces. "Because of renovation we actually lose about 100 parking spaces. So now we make it open parking," said Dr. Cooper.
After the renovations are completed, the parking process will go back to the original system. Dr. Cooper also mentioned that everyone could very well see other impacts of the renovations, such as missing ceiling tiles and construction vehicles in the parking lot.
The construction is part of a seven-year plan to change the structure of the high school. The building plan will move the ninth graders to the high school starting in the 2017-2018 school year, turning the old building into a ninth grade center. The ninth graders will still be able to participate in electives with other students at the senior high, but the core ninth grade courses will be in the old building. This will add approximately 600 more students.
Other renovations to be done near the commons lobby include:
-new art classrooms
-moving the choir room to the newly renovated area.
-moving the NJROTC classroom to the old choir area.
In addition to the new fitness center, the project will add an "official" main entrance to the building, and an additional gymnasium.
Overall, the new building will lead to "more small group instruction rooms and we will be moving toward academies," Dr. Cooper said.
The new academy structure will be phased in over the next three years after construction is complete. The school will be organized into four career-focused academies that students can opt into. The four Learning Academies will be:
-Science, Technology, Engineering, and Math (STEM)
-Visual, Performing, and Fine Arts (VPFA)
-Developmental and Health Sciences (DHS)
-Entrepreneur Academy (ENTR)
SEE FULL ARCHITECTURAL PLAN
Leave a Comment
About the Contributor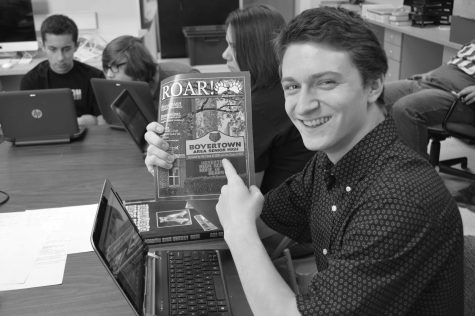 Harrison Otto, Editor in Chief
Harrison Otto is a senior, and is serving as the Cub Editor-in-Chief for the second year in a row. He is the Class of 2017 Treasurer, member of the YMCA...