Seniors Win Powder Puff
The Seniors won the Powder Puff game this year 54-38. One of the Junior Coaches, Holden O'Donnell, said despite the loss the team played better than expected, "so I was proud". The game was still close in the third quarter, when the score was 39-31. The juniors scored to bring it within 1, but the touchdown was called back because of holding. After that, the juniors scored only once more in the 4th quarter, but it was too late to catch up and the seniors gained momentum to end with a big win.
Senior "cheerleaders" halftime dance
[slideshow_deploy id='8762′]
Leave a Comment
About the Contributor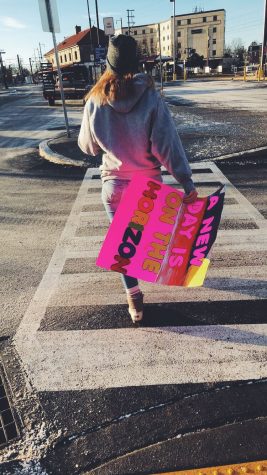 Casey Tremblay, Staff Writer
Casey is a Sophomore and a new student to Boyertown.

Casey is a huge student activist who in her free times enjoys making her voice heard around the...