BASD is Recommended "No Action" by PA DoH After Central Bucks School Closures
Five Central Bucks schools closed due to concerns about COVID-19 on Friday after some students and staff were exposed to a confirmed case. The Central Bucks School District has stated that it is an "abundance of caution," and that the schools will be deep cleaned.
Central Bucks South High School is among the schools that closed, which has caused some concern for students at BASH after the Boyertown Ice Hockey Club played against them on Thursday. CB South HS is about an hour away from BASH.
In a statement on the district website, BASD addressed the issue: "Throughout the day, BASD administrators have been in constant contact with CB, local, and state officials regarding any risk of exposure to the Coronavirus by our students. We received an official email via the Berks County Director of Emergency Services from the PA Department of Health and Safety. Per Dr. Jeff Miller at PA DoH, at this time, DoH recommends no action to be taken by Boyertown S.D."
These circumstances come after the School Board met for a special meeting on Tuesday about Coronavirus and student travel, where they stated full confidence in the CDC and upcoming trips, including the Senior Class trip to Disney and the World War II trip. BASH sent out information regarding how to prevent COVID-19 to the students travelling and posted informational papers around the school this week as well.
"We have quarantined all people from the event for the rest of the 14-day period since the event and will test anyone who becomes symptomatic," County Health Department Director Dr. David Damsker said in an NBC10 report.
Similar to the common cold, some students think everyone is blowing the issue out of proportion.
"I'm not at all worried about it," senior Connor Eagle said.
Governor Tom Wolf announced two confirmed cases of COVID-19 in Pennsylvania on Friday morning; neither of them were related to the Bucks County closings.
BASD stated, "The district will continue to follow the recommendations and instructions issued by state and local authorities in dealing with COVID-19; however, ultimately, the decisions surrounding your child's safety related to this issue are your personal decisions to make."
Leave a Comment
About the Contributors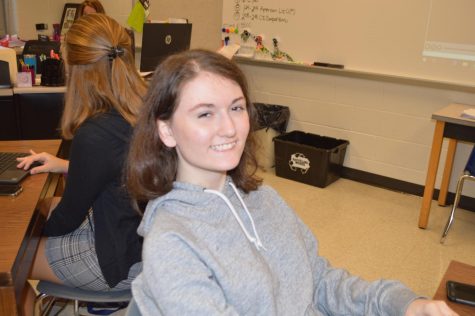 Jocelyn Lear, Editor-in-Chief
Jocelyn is a graduate of BASH. She served three years in the CUB and she previously wrote for the East Observer. She was in many clubs, such as SADD, Stage...