Student Council Plans Stay-at-Home Spirit Week
For the week of March 30 to April 3, BASH Student Council are hosting a district-wide spirit week in the midst of the coronavirus pandemic, the club announced on social media Friday.
The group encourage any activity to spread cheer, such as "writing a message in sidewalk chalk, making a sign on your door, or hanging a poster in your window."
Pictures are encouraged to be posted on Facebook, Instagram, or Twitter with the tag "#BASHpride."
"Take a break, go outside, and write a positive message!" The post encouraged. "Our purpose is to lift spirits!"
Other school organizations have also taken to social media to push for kindness. BASH Bands, headed by Band Director Scott Langdon, recently posted in support of local businesses.
The post read, "Remember all the businesses that you've asked for years and years to donate to your clubs, events, and organizations? They're calling in a favor. Answer the call."
With many school clubs supported by donations from local businesses, the group encouraged giving back during this period of high unemployment and high business closure.
Boyertown is currently planning to return on April 13, but have been asking students if they have technology available. If school closures get extended further, the plan is to start online classes on April 13.
Leave a Comment
About the Contributor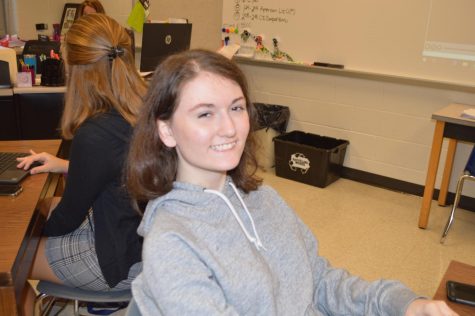 Jocelyn Lear, Editor-in-Chief
Jocelyn is a graduate of BASH. She served three years in the CUB and she previously wrote for the East Observer. She was in many clubs, such as SADD, Stage...