Hotter than ever: Potentially Berks County's hottest summer
If you're hoping to sit by the pool or go to the beach this summer then you're in luck with this hotter-than-normal summer that's fast approaching.
Overall 2023 is looking to be one of the top 10 warmest years on record or even the top 5 according to National Oceanic and Atmospheric Administration (NOAA). With only the Midwest, Plains, and Great Lakes looking to have near-normal temperatures.
A large portion of the country experienced record-high temperatures to start the year. Seven states on the East Coast that had their warmest start to the year include Pennsylvania, New Jersey, Delaware, Maryland, Virginia, North Carolina, and Florida.
Maryland also started the year off with the driest year on record, according to the NOAA. But similar droughts should be expected throughout the West, especially in Arizona, Utah, Colorado, New Mexico, and Western Texas. Washington, Oregon, and parts of Idaho are also expected to be on the drier side.
On the East Coast, there is also looking to be lots of rain headed our way with the summer forecast looking at a more than-normal amount of rain ranging from New York to Mississippi, and even to southern parts of Wisconsin.
Global sea surface temperature was also the warmest on record for April, which could accentuate the effects of a strong hurricane building in the Pacific Ocean called El Nino that could develop later in the year. With El Nino possibly making landfall during peak hurricane season in the Atlantic Ocean the hurricane could affect parts of California and Arizona. And with ocean temperatures on the rise this summer, we could be looking at more rapidly growing cyclones that will intensify quickly.
But despite El Nino in the West of the United States, we are looking forward to a warm summer on the East Coast that's perfect for beach trips and pool days.
Leave a Comment
About the Contributor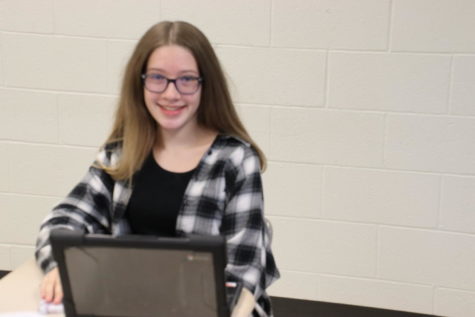 Emma Webster, Correspondent
Emma is a sophomore at BASH, and this is her second year working with the newspaper, along with taking journalism II. Emma joined as a good way to build...