Youth and Government prepares for upcoming Harrisburg trip
BASH's Youth and Government club has been preparing their bills, their debate skills, and their public speaking clarity to make sure they're prepared for their upcoming trip to Harrisburg next month.
Youth and Government is a club that meets once per week. They alternate between meeting at BASH and the Boyertown YMCA on a weekly basis.
Youth and Government is a program that allows students to participate in model "governments." These governments can be at the local, state, or national level. According to the YMCA, the "Program participants can serve as senators or representatives, as justices and lawyers, as department commissioners and lobbyists, or even as press corps members".
A key motive of the program is to foster debate skills for students who join. "We've talked about topics on a range from "Is a hotdog a sandwich" to "Should abortion be banned"" says Izabel Sandoval, the Vice President of Youth and Government.
Izabel has been in Youth and Government for 4 years. She originally joined because her sister recommended she join. Since then, she's been using Youth and Government as a place to advocate for what she believes in.
Youth and Government has a trip to Harrisburg every year. In Harrisburg, they debate their bills at a state level whilst meeting students from all across the state. The trip is a great way to meet other like-minded individuals who have a passion for what they believe in.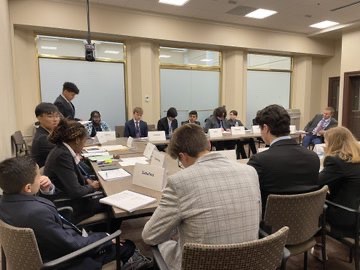 According to the YMCA, "Many sessions take place in the State Capitol, in rooms used by the real state government." The trip will be from April 13 to April 16th, with a fee of 300 dollars per student.
The advisors of Youth and Government are Mrs. Snyder and Mr. Bleiler. Both of them are also Boyertown teachers.
BASH's youth and government club is a great extracurricular activity for students who enjoy debate, public speaking, and creating bills.
Leave a Comment
About the Contributor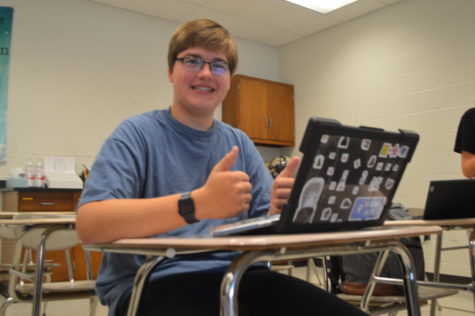 John Loos
John is a junior this year at BASH. This is his second year working with the newspaper and his third year taking journalism. He joined journalism for a...