New Health and Safety Plan rejected by school board members
On Tuesday, January 19, 2022, Boyertown Area School District held a School Board Meeting, where the members were to vote on a revised version of the Health and Safety Plan that was recently brought up. This plan was made up to revise the mask mandate for the district. The major difference of this revised plan was that the mandate of masks would be loosened and make masks optional after the number of cases dropped below the "high" level to the "substantial" level.
At this meeting, many parents showed up and shared their opinions about the revised Health and Safety Plan and about how the board was responding to feedback.
One parent in attendance spoke out in favor of keeping the current mask policy saying, "This decision should not be influenced by empty threats and political nonsense."
Another parent stated, "why are we throwing parents out of school board meetings? More importantly, why do parents feel the need to interrupt the meetings?" The parent also proceeded to tell the board that the main problem is that they do not listen to the parents.  "Listening to us is not giving us three minutes to speak and then ignoring everything that was said."
After these comments, another parent escalated the meeting. He wanted the mask mandate to become mask optional, and in the past had threatened to sue the district and pull his kids out of Boyertown because of the mask mandate. This parent has clashed before with the School Board President James Brophy. The parent even stated his opinion that the district has become "a feckless bureaucratic cesspool" and the rationale he provided for speaking out was, "the reason I get heated is there is no dialogue."
This situation rose to the point that police were called to the meeting and the parent then left the meeting with the officers.
Finally, after all of the commotion, the school board voted 5-4, to reject the new plan. The district has intentions to draw up a new plan which will be presented and reviewed at a later date. An article in the Reading Eagle offers more details here.
Leave a Comment
About the Contributor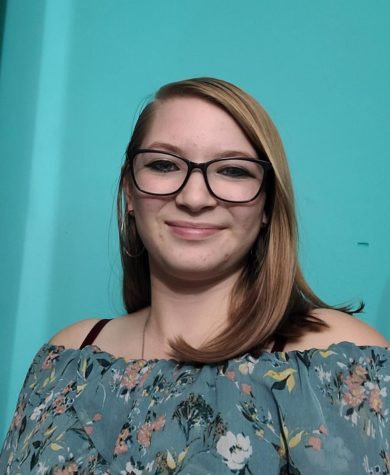 Cheyenne Williams, Editor in Chief
Cheyenne is a senior this year and it is her second year on The Cub, while she is also in her third year of taking journalism. She likes to write about...