What role will Trump play in the GOP going forward?
Minutes after then-President Donald Trump landed in his home state of Florida and drove past fans in his presidential motorcade to his private Mar-a-Lago golf resort, Joe Biden was sworn in as the 46th president of the U.S; Stripping Trump of all his power as he returned to having the status of a private citizen.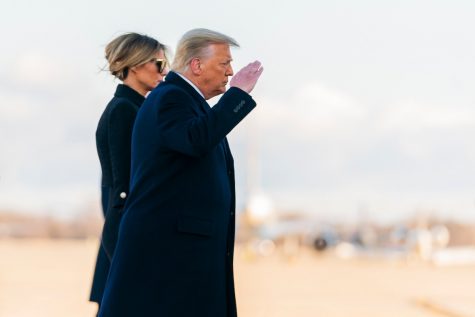 Although noon on Wednesday marked the end of a polarizing presidency filled with controversy, Trump still carries a lot of power and influence within the Republican party. Many rumors are swirling around about what Mr. Trump's plans are for the future, how the GOP will see him going forward, if he will attempt to run again, or if he will push a candidate of his liking or someone in his family. Many questions are surrounding Trumpism and the future of the GOP. Here are some possibilities of what Trump will do going forward.
Trump can run again in 2024
This is assuming the senate does not convict the former president in the pending impeachment trial as he would then be barred from ever running for office again. If Trump chooses to pursue this path, there is still a good chance he could win the Republican primaries due to his popularity within the republican party. The republican party has grown increasingly divided following the insurrection at the U.S Capitol on January 6th a lot of Republicans would oppose Trump running again. Despite this, many things can change in three years and this more can seem more likely depending on future developments.
Trump's family can run
Trump's children can also run for public office in many government positions. Whether that be for a senate seat, governorship, or even the presidency, Trump now has the political popularity to get into the political atmosphere thanks to Donald Trump's popularity. Immediately after Trump's term ended, rumors began to circulate that the Trump family was pushing Ivanka to challenge Marco Rubio for his Florida senate seat in 2022. Donald Trump Jr's name has also been floated around when talking about possible candidates for Wyoming and Pennsylvania's open senate seats in 2022. Eric Trump's wife Lara Trump is reportedly eying the North Carolina senate seat which is also up for grabs during midterms. Running for lower offices such as seats in congress or governorship can help to change the reputation of the Trump family while also building political experience within the family. This could be used as a first step before running for president in 2028 or beyond.
Trump can start a news network
With trust in the media being at an all-time low, and with many people wanting to hear news from outside the mainstream news network, many supporters of the president have been touting the idea of a Trump news network stating that they feel censored and like the media is against them. Although people that are not supporters of the ex-president are unlikely to take a news network from him seriously, the network still has the potential to be successful due to the many millions of people who still support the former president.
Trump can reform the Republican Party
Recent actions by the Arizona and Kentucky state GOP's to censure Arizona Governor Doug Ducey, late-Arizona senator John McCain, and Kentucky Senator Mitch McConnell for supposedly turning their backs on Trump show how much of a grasp Trump has on the Republican party at the state and local level. This makes Republicans face a hard choice; Stay loyal to Trump and please all his supporters, or distance themselves from Trump and please the many people who have been turned off by the ex-president's actions and behavior. If Trump's influence in the party continues to be as strong as it currently is, republicans like Mitt Romney, Susan Collins, Doug Ducey, and Brian Kemp who distance themselves from the president, can either be primaried or not identify as Republican anymore due to their differing values from the new in-party norm. This would turn the republican party into the party of Trump.
 Trump can start his own party
After months of trying to overturn the election, word started to spread that Trump was interested in starting his own party. This new party is said to be called the Patriot Party. Trump's patriot party would be the party of his populist agenda and unique economics approach. This could be good or bad for a variety of reasons. It could be bad for Republicans because it could end up splitting the Republican vote, thus causing the democratic candidate to win a race. It could be good because the party could end up pulling voters from both parties and become a successful party. This would finally break the long traditional two-party system that has been used in the U.S for centuries and give voters another choice in who is elected to public offices.
 So, what does this mean for the Trump future?
The Trump family can pursue any of the listed choices and more because of the tremendous influence of the Trump family name and political policies. Whether Trump is done with politics or not, he will always influence the political game due to his unique personality and agenda. When Trump was elected in 2016, the nation elected a president like no other. From his political inexperience before office, to his informal tone, to his priority on economics and businesses, Trump's ideas will continue to play a big role in the future of the republican party. What he does will be closely watched by the entire nation, as it can change the course of where we are as a nation.
Leave a Comment
About the Contributor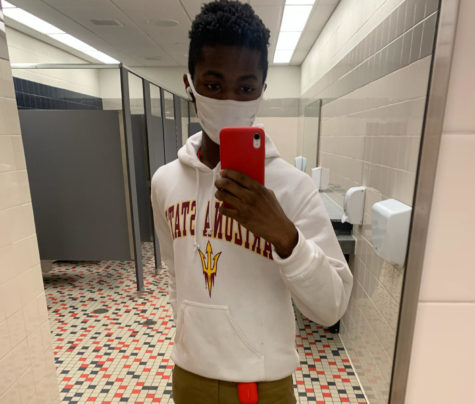 James Oke, Staff Writer


Since he was younger, James has enjoyed reading articles and discovering how they help contribute to the community. James started writing for the...