BASH plans for virtual graduation as PA begins slow reopen
In an email announcement Monday, administration and the Class of 2020 officers announced virtual graduation plans for June 4, set to broadcast on the BASD-TV YouTube channel as well as the district's BearVision channel. The last academic day for seniors has also been announced as May 15.
This change comes after Gov. Wolf announced plans to reopen Pennsylvania counties with a color-coding system based on strict guidelines. The guidelines, which include the county in question to have less than 50 new cases per 100,000 residents within a 2-week period, have only been fully met by 24 counties in north-west and north-central Pa., where they have been coded as yellow.
When yellow, the counties may open some businesses beginning May 8, but most remain closed and mass gathering of more than 25 people are still not permitted. Social distancing and mask guidelines are still in place.
"In my more than 31 years in education, this is by far the most difficult letter I have had to write. How do you tell 500+ BASH Seniors who have spent more than 13 years in school, that their Commencement Ceremony may look nothing at all like what they expected?" Dr. Foley's email began.
As Montgomery and Berks County remain red, the most severe color code, it is unlikely changes will be made soon. As of right now, both counties are still under the same strict stay-at-home order and social distancing guidelines. Due to this thwarting the typical graduation that would've taken place at Santander Arena, Boyertown is taking a new approach. (For reference, in the last two weeks Montgomery County has had 193 new cases per 100,000 people, and Berks has had 238 per 100,000.)
The broadcast graduation, set to remain on YouTube even after the initial broadcast, would have speeches from students like the Class President and Valedictorian played from sent-in videos. Students would be shown with their senior portrait and name on a slideshow, with the option to send in a short message to be on their slide as well (these are due May 7 at 3 p.m.).
"Student honors, distinctions, and awards will be recognized along with their portrait," the email read.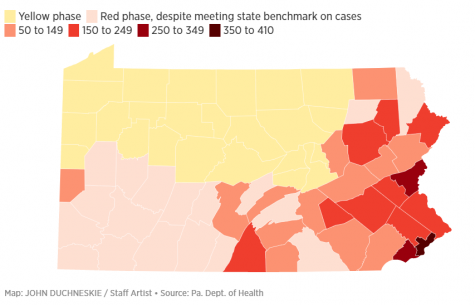 Cap and gown distribution will be held at BASH from May 18 to 22, in an "organized, scheduled manner." Details on the scheduling have not been released.
"Students will be able to collect any belongings left at BASH at this time, as well as return any items (including their laptops) or satisfy outstanding financial obligations," Dr. Foley stated in the email.
To compensate for graduation as well as the senior picnic that might have taken place normally, administration is working on a tentative class gathering for November 23, which would allow then-graduated Class of 2020 to pick up their yearbooks as well. Additionally, should the virtual graduation be done, the Class of 2020 will be invited to go to Santander Arena on June 4, 2021 to take pictures walking across the stage.
Class Officers are also accepting short, 5-second videos to be played in a compilation in the broadcast. These are due May 25 at 3 p.m.
Kat Kovatch, chosen to sing the graduation song "The Nights," by Avicii, is also seeking photos or videos to play while she sings the song. Please send them to her Instagram account, @kate_kovatch18.
Last month, prom was postponed to July 31, pending Gov. Wolf's approval. Should Montgomery County not be coded as green by then, Sunnybrook Ballroom will not be permitted to reopen and mass gatherings will still be banned.
"Please know that you, the members of the Class of 2020 and your families, are in our hearts and minds. Your accomplishments far outshine anything this virus has thrown your way!" The email concluded.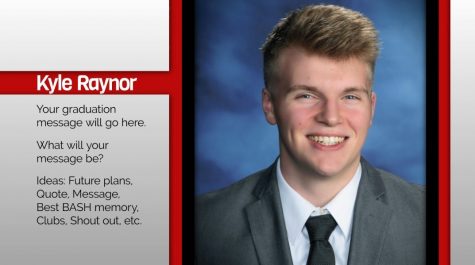 Leave a Comment
About the Contributor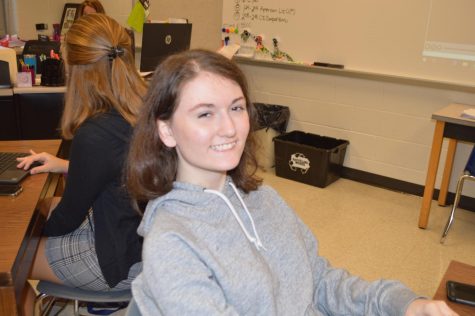 Jocelyn Lear, Editor-in-Chief
Jocelyn is a graduate of BASH. She served three years in the CUB and she previously wrote for the East Observer. She was in many clubs, such as SADD, Stage...