Wolf Extends Shutdown Amid Protests
Following anti-shutdown protests in states like Michigan and Colorado, hundreds gathered in Harrisburg to protest Gov. Wolf's shutdown policies, violating the ban on mass gatherings. Wolf announced the shutdown would be extended to May 8, when some sectors of the economy would begin reopening.
Protesters risk worsening the pandemic according to Gov. Wolf and health secretary Dr. Rachel Levine. COVID-19 has already cost Pennsylvania 1,200 lives and caused 33,000 to be sick, with a national total of over 780,000 cases. Many ignored social distancing guidelines, and many were without masks — both of which have been mandated by the governor.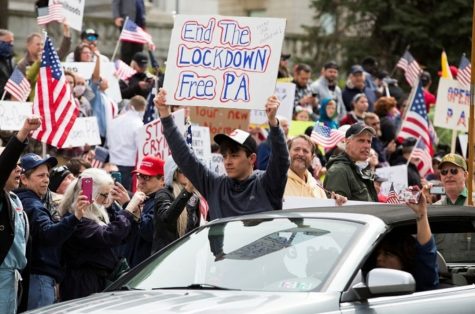 "If you come to Harrisburg and you're not practicing social distancing, then you are putting all of yourselves at risk," Levine said Thursday according to the Inquirer. "So if a gathering like that happens and they're not practicing social distancing, then they will be more at risk for contracting the dangerous virus."
The first sectors to reopen appear to be vehicle sales and building construction work. Gov. Wolf announced he is signing legislation to allow online vehicle sales through online notary, and said that construction work may begin on May 8.
Pennsylvania's economy has been hit especially hard, with 1.4 million residents reportedly out of work. Protesters urged a full reopening of the economy and nonessential businesses, with some saying to "end this nonsense."
Kevin Depaulis from York Springs told NBC 10 that he is expecting to lose 40% of his income this year, and that local leaders should be able to decide when it's safe for businesses to reopen.
Similar protests have been named "Operation Gridlock," intending to pressure lawmakers into ending state-wide shutdowns so people may return to work.
On Friday, Gov. Wolf announced he has a framework for reopening the economy, but that businesses must follow specific guidelines. These guidelines include no mass gatherings for the duration of the reopening period, strong testing capabilities for the virus, and a monitoring and surveillance program to identify anyone who's sick ASAP.
Pennsylvania schools remain closed for the rest of the academic year.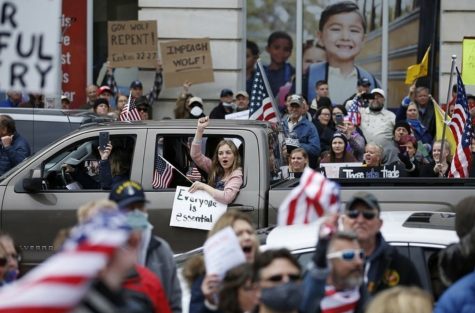 Leave a Comment
About the Contributor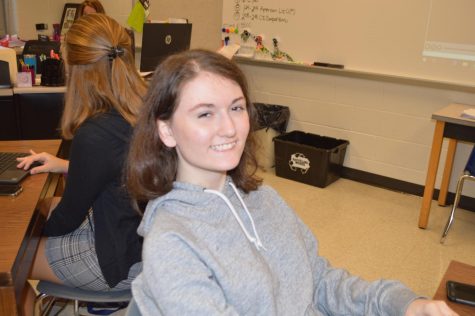 Jocelyn Lear, Editor-in-Chief
Jocelyn is a graduate of BASH. She served three years in the CUB and she previously wrote for the East Observer. She was in many clubs, such as SADD, Stage...