Students Sport Blue Bands from Miller-Keystone Blood Drive
About 100 students got to show off their blue armbands today after their scheduled Miller-Keystone Blood Drive session, where one pint of blood was drawn from each participant to benefit someone in need of a blood transfusion.
A steady stream of students filed through to the Athletic Lobby, where they checked in with BASH Nurse Mrs. Holauchock and Miller-Keystone workers Charles Mowery and Edward Wegrzyn. They then boarded one of the two coaches parked outside.
Donations are crucial to help those in need of a blood transfusion.
"It saves lives," Mr. Wegrzyn said. "It's very important, if you have an accident or for anybody who needs blood, or plasma, or platelets, or red cells."
Students echoed this desire to help others.
"I just wanted to donate blood, I felt it's a good cause to save somebody's life," Junior Anthony Bauer said.
Inspiration to donate also came from those close to the students.
"My mom, she donates every year, so I was like, might as well," Senior Aaron Wilhelm said.
Those who participated reflected the wish to donate again; additionally, some are also organ donors on their driver's licenses.
"I'd donate all my organs," Aaron said. "It'd depend if I need extra money," he joked.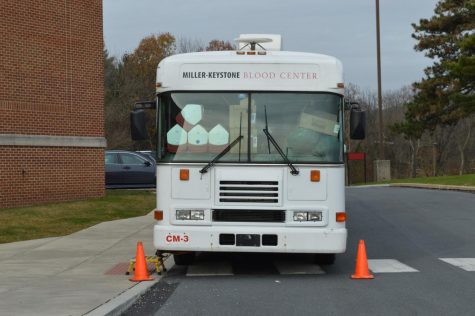 Many students who donated also do other charity work in the community, like Anthony and Aaron, who helps out at the YMCA.
Participants were restricted to those who weigh over 110 pounds, and who have not had a piercing or tattoo in the last year.
"I had no trouble, I was heavy enough," Aaron joked.
However, there's an important reason these restriction are put in place.
"First thing, it's for your health. We don't want to put you in jeopardy," Mr. Wegrzyn said. "Second thing is, all our blood is used for human consumption. None is used for testing, none of it goes any place else. It's all for people. And if there's any issues with you, you don't want to pass it on."
The blood drive allows Miller-Keystone to distribute blood to Reading-Area hospitals and treatment centers such as Penn State Health St. Joseph Medical Center, Reading Hospital Tower Health, Lehigh Valley Health Network, most surgery centers in the area, and many others, according to Mr. Mowery. However, they are not exclusive to only these hospitals.
"If they don't [work with us], and they call us up and they need blood, we're not gonna say, 'hey, you're not subscribed to us, you can't have it,'" Mobile Unit Assistant Mr. Wegrzyn said. "We are going to give them what they need."
A Mobile Unit Assistant takes a van, a coach, or a truck with medical supplies inside to locations of blood drives and donation sites. The assistant then sets up the vehicle in order for donors to be able to board and depart; alternatively, at a "fixed site" inside a gymnasium or auditorium, the assistant sets up all the equipment such as beds and supplies in order for the blood drive to take place. Afterwards, the assistant tears down the set up, Mr. Wegrzyn explained.
Mr. Wegrzyn joined Miller-Keystone after he retired from his Department of Transportation job in New Jersey.
"I wanted to do something for the community, and it was a good way to do it," he said.
While students participated in the first of two blood drives at BASH this school year, Miller-Keystone holds hundreds throughout the year.
Students have the opportunity to participate in another blood drive in February, said Mrs. Holauchock.
"They don't have to just donate at the school," Mr. Wegrzyn said. "They could go to the center over in Reading, and donate at our center. Or they could go to another blood drive and specify that it's towards Boyertown Area Senior High School."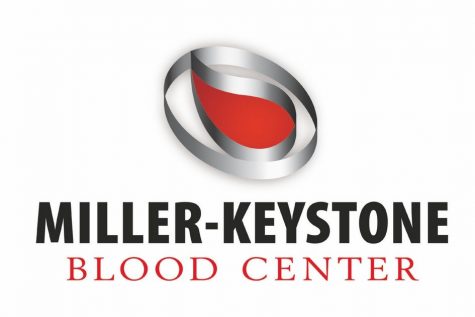 Those age 17 or older have the ability to also donate plasma, platelets, or "double red," although not at the blood drive, Mr. Wegrzyn explained. Plasma donations, only performed at the center, benefit cancer patients and trauma victims.
"When you have whole blood, it's good for eight weeks," he said. "[Plasma] is only good for five days."
The process of donating plasma is similar to a blood donation: blood is drawn, and then the plasma is separated from it and stored. Once done, the rest of the blood is returned to the donor.
Plasma can be donated every eight days, as opposed to the eight week wait to donate whole blood, according to Mr. Wegrzyn. The FDA allows people to donate plasma twice a week.
Miller-Keystone's goal remains to help as people as much as they can and any way they can.
Leave a Comment
About the Contributor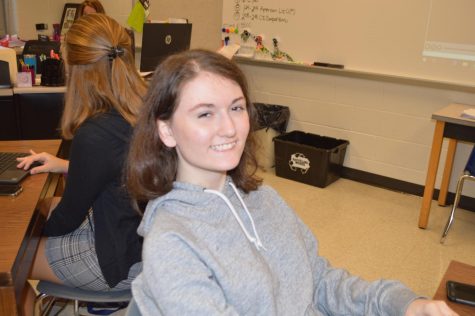 Jocelyn Lear, Editor-in-Chief
Jocelyn is a graduate of BASH. She served three years in the CUB and she previously wrote for the East Observer. She was in many clubs, such as SADD, Stage...