Harvest Ball Ticket Sales Start
Harvest Ball, the third of four major dances of the school year, has begun its ticket sales this week during all lunch periods in the cafeteria.
As with Homecoming, ticket sales are restricted to a certain number, and those who owe obligations or did not complete them by the November 1 deadline will not be able to purchase or attend.
Upperclassmen are given priority once more, with Monday being Seniors-only (and their dates). Tuesday will widen to include Juniors and their dates, with Wednesday going still wider with the inclusion of Sophomores and their dates. Thursday and Friday will be open to all grade levels to purchase tickets.
Due to BCTC students lacking a lunch period, they may buy before homeroom any day, regardless of grade.
After tickets sell out, a wait list will begin and tickets will be sold to those students as they become available. November 20 will be the last day any ticket returns or sales are possible.
In order to purchase tickets, students must have both their own ID and also their date's ID, as Student Council adviser Mr. Kusniez stresses no ID numbers will be typed in. To enter the dance, IDs as well as tickets must be on each student.
Tickets are $15 each, and $25 for two if bought together. Ticket sales are limited to up to two per student.
Harvest Ball is on Nov. 22 at Morning Star Fellowship from 7:30 p.m. to 10:30 p.m.
Leave a Comment
About the Writer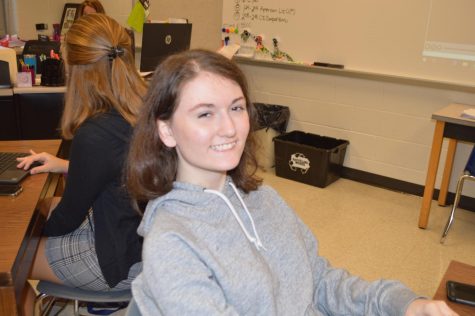 Jocelyn Lear, Editor-in-Chief
Jocelyn is a graduate of BASH. She served three years in the CUB and she previously wrote for the East Observer. She was in many clubs, such as SADD, Stage...