Mini-THON is Back, and Better Than Ever
As Makenna and Lauren put it, it's kind of like planning an upcoming wedding.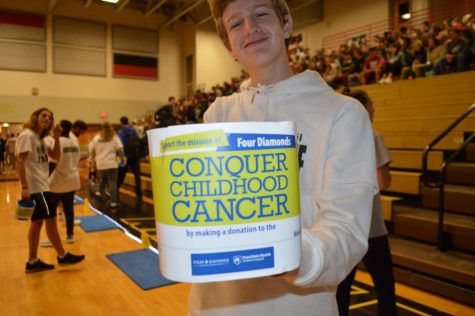 The leaves are turning colors, the temperature is going down; these are signs that Fall is slowly coming to an end. This may not be a big deal for most of us—except Student Council, who is already hard at work getting ready for one of the biggest events of the year: Mini-THON.
Students gathered in the gym on Monday to attend this year's Mini-THON Pep Rally, full of school spirit, games, and a special montage by senior Sianna Swavely to celebrate Mini-THON's tenth anniversary at BASH. Hosts this year were BASH TV News' PJ Riddell and Declan Coyle, from Pick of the Week.
For those who don't know, Mini-THON is a twelve-hour overnight event which raises money for Four Diamonds, a charity that works on research for pediatric cancer. In total the past ten years, BASH has raised $250,315.04 for Four Diamonds, or "For the Kids."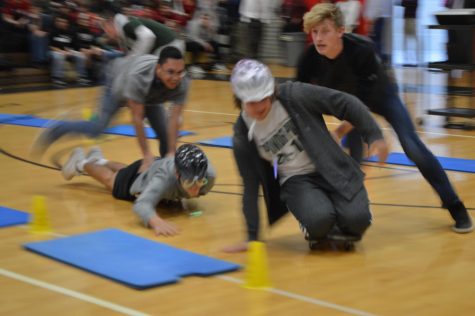 Students have the opportunity to stay at school throughout the night and participate in fun activities. In the past, students have played net-games such as volleyball, tennis, and ping-pong, as well as bouncy houses and obstacle courses.
Mini-THON's theme this year is "Mario Kart," set to take place on February 28. A trivia night fundraiser will take place in January, with more details to come. Dr. Foley has also agreed to sleep on the roof if this year's event raised $50,000.
This year, BASH students Lauren Price and Makenna Maxymillian are in charge of the festivities, and it's clear they have some big plans. 
"Since it's our tenth year, we're adding a bunch of new things," they said.
Lauren and Makenna are expecting to make this Mini-THON extra special by adding more games, serving Chick-Fil-A, and opening up the whole ground floor for students—including the band and orchestra rooms—for part of the night.
Another new addition is a special VIP room, where students who raise $100 or more will have access. This room will have places to sit, watch Netflix, play Mario Kart, and have food catered by Mr. Pennington's newly opened restaurant.
Student Council also announced a spirit day will be held every Thursday leading up to Mini-THON, plus a spirit week the week of. 
Notably absent at the pep rally was the keynote speaker. This year, however, the renowned speaker known to present at the kick-off pep rally will now be presenting at the actual event.
This was done in an attempt to make the pep rally a bit more exciting and uplifting, and to really get everyone pumped up for the exciting weeks to come. 
Student Council achieved that goal, receiving more participation than ever before in the pep rally activities.
Prefaced by a "Miracle Minute," a minute of the Powder Puff cheerleaders running into the bleachers to collect donations of loose change, the pep rally was immediately ignited. The Miracle Minute resulted in donations totaling over $250, according to Student Council adviser Mr. Kusniez.
The rally then led into the first of three games: Mario Kart. In this game, two members from every grade raced in mini track around the gym. This resulted in mass pandemonium as senior Mason Marinello had a blunder, but managed to come out the winner.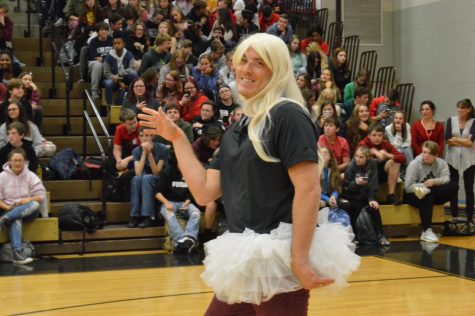 A second game consisted of a potato-sack race titled, "Yoshi Run." Juniors won this game, but lost the next game of red-light-green-light to the seniors.
Although Mini-THON is just kicking off now, these plans have been in the works for a while.
"Our first meeting was the very end of last year. Then, we had two meetings over the summer, and we will have one about every other week up until after kick-off, when we will start having one every week," Lauren and Makenna said.
All in all, it takes almost an entire school year to plan. Student Council starts interviewing and getting the committee together right away, and from there it begins.
Not to mention all the fundraisers they do to make sure they have the money in order to run and add events and activities.  A lot of time and hard work goes into this event, to get it organized and to put the plan into action.
As Makenna and Lauren put it, it's kind of like planning an upcoming wedding.
Since this year is the tenth anniversary, Student Council is hoping to have a great turnout and raise even more money than last year. With all the new additions and games, it's expected to be an epic night. So don't miss out—the Mini-THON festivities are just getting started!
About the Contributors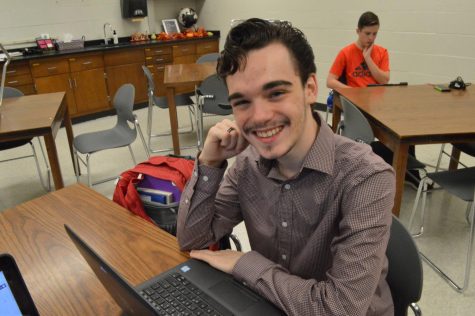 Blaze Myers, Opinions Editor
Blaze Myers is a graduate of BASH. His senior year was his first year in the CUB, previously only collaborating. He was in several leadership positions,...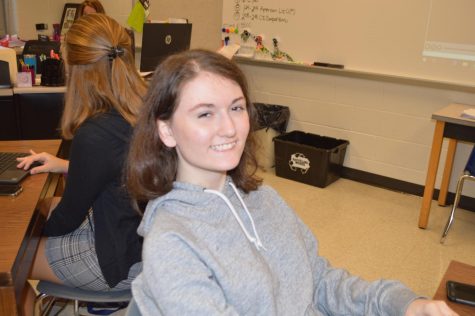 Jocelyn Lear, Editor-in-Chief
Jocelyn is a graduate of BASH. She served three years in the CUB and she previously wrote for the East Observer. She was in many clubs, such as SADD, Stage...