Collegeboard Changes Give Teachers, Students Strife
This past summer, Collegeboard made changes to their AP test registration deadline, making it at the end of October instead of April. Payment deadlines, subjective to the school but still required by June, are the same as the registration deadline for BASH.
"It adds onto my workload," senior Hannah Shaner said. "Increasing my stress and financial issues. I don't have enough money currently. I have to fork out $94."
Collegeboard, responsible for administering SAT and AP tests, is famous for its excessive charges. This year, on top of the $94 price tag for each individual AP test, Collegeboard added a $40 late order fee and $40 cancellation fee on tests, if students change their minds after the registration deadline.
This change has been the subject of criticism for students.
"They shouldn't charge you for not taking the test," senior Allie Howe said.
Teachers aren't happy about the change, either.
"It's too early," AP Economics teacher Mrs. Miller said. "If they change their mind, they have to pay a change fee. They might not think they will do well."
Other changes for AP really only affect students, not teachers.
"It gets the kids on the My AP, which has more info, so it's more useful to them," Mrs. Miller said. "For my subject, they haven't made any good changes in a long, long time."
Despite this, Collegeboard does supply benefits for students, such as the college credit through AP exams.
"The fact that kids can start school with college credit is incredible," Mrs. Miller said. "My daughter started as a sophomore because of it. It can save kids thousands, thousands, thousands of dollars."
Other criticisms of Collegeboard surrounded the SAT tests they administer throughout the year—this year in November, December, March, May, and June.
"The SAT tests should provide more notifications and texts, unless you're not signed up for that," Hannah said. "Saying it's the last day to send [scores] for free, but I never got it."
Score reports are an anticipated part of the summer.
"Their AP tests and SAT scores should come out faster, they take forever," Allie said. "They should make their tests easier, I almost didn't get into college."
Collegeboard lacks any other competition for administering these tests. With no competition, there's no one in sight to check them for these changes.
"It really is like a monopoly," Mrs. Miller said. "They really do what they want."
Leave a Comment
About the Contributor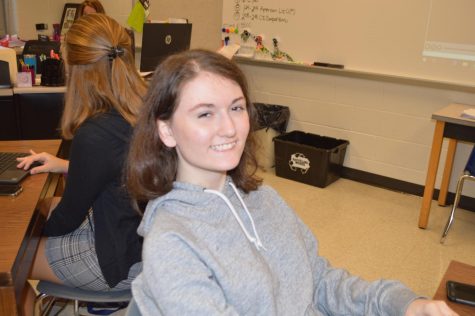 Jocelyn Lear, Editor-in-Chief
Jocelyn is a graduate of BASH. She served three years in the CUB and she previously wrote for the East Observer. She was in many clubs, such as SADD, Stage...