Freshman Class Officer Election Voting Guide
Freshmen are electing their officers for next year this Friday. Here are statements from the candidates:
President

Olivia Mackethan
I'm running for student body President. I believe I am best suited for this position because I'm enthusiastic about everything I do and I am very open-minded. I plan on doing my best to get more students involved in all the great activities we do here at BASH. One thing the voters should know about me before they vote is that I love meeting new people! If any students ever have any problems, they should feel free to come to me.
Sarah Drakas
No comment
Cade Hovey
No comment
Vice President

Lauren Ziegler

The majority of my peers feel comfortable asking me questions and/or consulting in me. I also believe that out of every candidate, I have the most leadership experience. Being a member of the YMCA Youth and Government program has really shaped me in public speaking, taking initiative and working with others on their ideas. This includes an anonymous google form or physical box that allows space where students can share their opinions, suggests and fundraisers/events they are interested in seeing in the future. I also would love to implement a quarterly assessment of each officer. My goal is to allow lower-income students to feel included and have the ability to attend these events., I would like to try to start the sophomore year. These funds will be saved and untouched to help fund major senior events.
Brevyn Dooley
I am running for class of 2022's Vice President.The job of Vice President requires a lot of hard work, dedication, and time. I know that I'm totally willing to put in that work, especially if it means that my class, in return, has memories of things like our class trip and prom that they'll never forget. I also know that I'm very organized, and will make sure that everything run smoothly. A couple of things that I will need to do as Vice President will be to represent the class to the faculty and administrations, and serve on the Student Activities Board. On this board, I will be sharing and gathering information that I'll bring back to the other class officers and Mr. Fries. To improve class activities, I think that it's important to first get some input from my class as a whole. I want to be able to talk to my classmates, or have them talk to me, about what kind of changes they would want to see. So maybe I could email out some surveys to the students, give them options of activities for fundraisers, and then see what the majority wants. Before people vote, I think that they should know how much I really want to be their Vice President, and how I'm not, and I won't, take this as a joke.I know these next couple of years are very important and memorable years of our high school career, and I want to make them that way; from our Disney class trip, to our prom, to even our graduation. I promise to make events like these unforgettable. 
Secretary
Kristin Gross
"I have experience in the jobs that are asked of this position. I've spoken in front of large crowds, I've planned parade floats, every year I write "Happy Birthday" cards to survivors for Relay for Life. I'm in YAG, which points toward my speaking and comprehension skills. I'm an exceptional student, my cumulative GPA is 4.375. I have been told by numerous teachers and peers that I would be an amazing leader. I am also able to get along and work with anyone. I want to bridge that gap and make sure every Class of 2022 student is informed effectively and in a timely manner of what is going on in school. I want to get as much input from other students as possible and factor that into any decisions that need to be made. I am eager, willing, and able to help."
Keeley Malloy
"I previously served as the Ecology officer on the student council and part of this job was setting up fundraisers, taking notes on any meetings, and putting together a charity donation drive for the local homeless shelter. I volunteer regularly for many organizations so I am used to working with others toward a common goal. I plan on devoting my time to fixing the lack of communication here at BASH so that students and teachers are not confused about any events, assemblies, or meetings taking place. To improve class activities, I would create more effective fundraisers. One thing that voters should know before they vote is that I am extremely dedicated to anything I do and will work tirelessly to make the class of 2022's next three years of high school organized, efficient, and amazing."
Gillian Carpenter
"I have been involved in many programs that demonstrate leadership and responsibility. I am currently a member of FBLA and participated in many school-wide fundraising events throughout the past school year with FBLA. I was involved in the Bear Ambassador program at MSE. I have also been awarded the Presidential Award twice. I was involved in LEO Club where we participated in many community service opportunities. I plan to help make our high school experience go as smoothly as possible. I also plan to bring new and innovative ideas for the class of 2022 to participate in. I plan to add new and creative school-wide fundraisers. I want to add more Chick-fil-a days or possibly a new half-day lunch fundraiser. I am a natural born leader. Once I put my mind to something, there is nothing getting in between me and my end result. I am extremely organized. I pride myself in achieving and maintaining good grades throughout my academic career.  I am open minded to recommendations or corrections from others to improve myself or any projects I am working on."    
Audrey Swartley
"The Secretary helps keep things organized, and I freak out when there's chaos. I have great responsibility and time management skills. Some people are very self-absorbed, unlike me. I want to take my classmates concerns and personal problems and solve them. Making our grade, as a whole, more satisfied. I want to put my classmate's interests into perspective in office and make their experience at BASH the best it can be. Some plans I have include trying to organize a spring dance for underclassmen. I want to help raise school spirit because I find myself being one of the few people dressed up in my favorite Disney character on character day. Finally, I want to promote sports/music events to help support fellow students at BASH. I am investing in this huge commitment in order to make your high school careers so much more enjoyable. I want to be able to relate and learn from you. I am unlike any other candidate for this role because I want what's best for you."
Treasurer
Isabelle Moyer

I am running for the class of 2022 treasurer. I believe that I am the best person for this position because I am amazing at math and very responsible. Plus, I have a ton of fundraisers in mind for upcoming years to make prom and the class trip as cheap as possible. Some fundraising ideas are a color run, 5k, karaoke and more. I also have some events in mind that would be enjoying for students of all ages such as a bonfire and cookout nights. I am very approachable with ideas or just to talk and I try to be fun while also focusing on school.
Casey Dennehy
"I am best suited for the position because I am very responsible. I focus on what I need to do and I get things done. I do good in all my classes and I always turn things in on time.  If I make it into office I plan on helping out a lot and I will focus my time in office to help improve the school and to also help organize events. Some plans I have are to be able to find things that we can use as a fundraiser that many people will enjoy. By doing this I hope to be able to get money to put into events like prom so that ticket prices won't be as high. I am very responsible and I get things done. I also double check a lot, and make sure I have everything, so when working with the money as treasurer I will make sure everything is right and I'll make sure there are no issues."
Laura O'Connor
"I am organized, motivated and a good student. I am also creative and good with time management. While in office I hope to successfully plan the prom, class trip and graduation. I also hope to come up with new ways to fundraise. I think if we get better fundraisers we can make more money to put into the prom and the class trip. I will always do my best and try to make everything as smooth as possible for everyone in the class.
Public Relations
Leo Egbe

"I  think I am best suited for this job because I like to think that I communicate very well with others. While in office I hope to be the middleman between students and the other officers and teachers. My plan to improve class activities is to make it possible for the students to give their opinion on what they think should be done differently or keep the same.
Greta Freed
No comment
Leave a Comment
About the Writers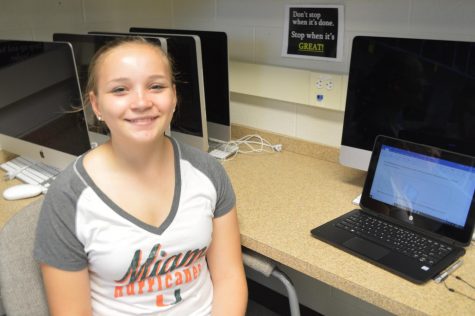 Emily Goetz, Sunshine Editor
Emily Goetz is a ninth grader who enjoys any kind of writing. This is her first year at BASH CUB and she looks forward to the opportunity to work with...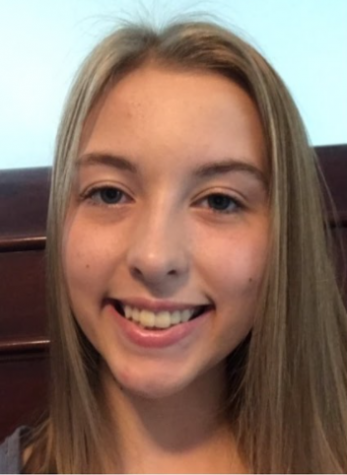 Kasey Gress, Assistant Features Editor
Kasey Gress is a junior who writes for the CUB. This is her third year writing for the CUB news site, and she is happy to share what she knows about BASH...