Cystic Fibrosis Awareness Day At BASH
Student Council hosted a Cystic Fibrosis (CF) Awareness Day today at the high school.
Student Council asked all students and staff to wear purple on Thursday to highlight awareness of Cystic Fibrosis and other effected by the life-threatening disease. In addition, members of Student Council handed out purple leis in the hallway between 2nd period and FLEX on the special day.
Cystic fibrosis is a hereditary disease that attacks the lungs and digestive system and leads to a shorter than normal life span.
The idea for the awareness day came from a student in the school who suffers from Cystic Fibrosis who wished to remain anonymous. She went to student council, who agreed to help with the project, Student Council Advisor Mr. Jeff Kusniez said.
Senior Quincy Coleman thought the event was a success and a good idea, bringing attention to CF and other issues people are dealing with.
"It brings so much awareness to disease you might have never heard of before," he said. "It makes me think about all the people around the world that are suffering from diseases and how I can try to help them."
About the Contributor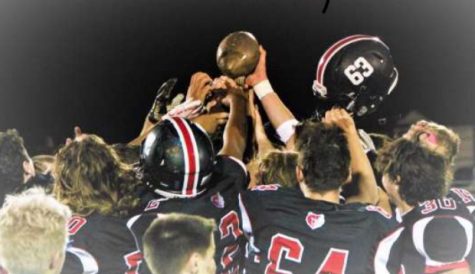 Holden O'Donnell, Sports Editor
Holden is a senior at BASH. In his free time, he likes to play football and travel. This is Holden's second year in CUB, and he enjoys covering sports.