Stadium Demolition Starting Soon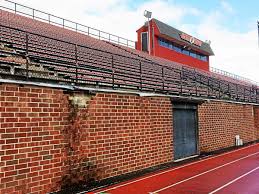 The demolition of BASH Memorial Stadium will begin April 1, with the opening of the new grandstand scheduled a week before the beginning of the fall sports season.
"We are starting the latest as possible to be able reach the [fall] deadline," Athletic Director Nick Palladino said.
Hopefully, weather or the discovery of other issues as the stadium is torn down will not affect the project ending on time, Palladino said.
The stadium will not be demolished all at once.  The first three days will entail putting in fencing and taking out electrical wiring. Then, a crane will take bites out of the stadium, Mr. Palladino said.
Due to the construction, BASH will not host any athletic matches this spring. Men's and Women's Track will still be allowed to practice on the track, but will be limited to the inner three lanes.
Student access to the East Entrance will not be available from April 1 through April 26. All drop offs and pickups that occur at the East Entrance will be temporarily be moved to the School Counseling Lobby adjacent to the Glass Tower. Entering the School parking lot from the south (4th Street) will remain the same; however, the first left will provide access to the drop off/pickup entrance.
The stadium has been closed since December of 2017 when it was discovered that there were several structural issues due to water filtration. After several school board meetings, it was voted that the stadium would be demolished for a new one to be built.
The school board approved the budget of 5.5 – 5.7 million dollars in the project.
There will be two phases to the project, Palladino said.
"A roughly same-sized grandstand will be built for the next fall, and other items such as bathrooms and walkways will be added in the following year."
Leave a Comment
About the Contributor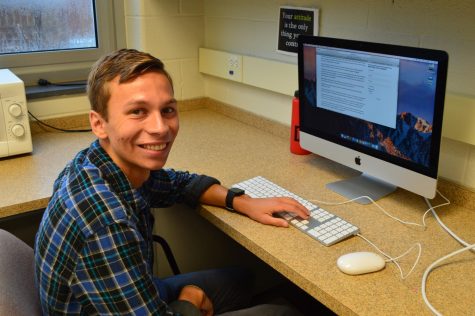 James Sahakian, Editor-in-Chief
James is a senior and Editor-in-Chief. This is his third year writing for the Cub. He is involved in journalism because he enjoys writing and reporting...