School Board Votes To Outsource Paraprofessionals
The school board voted 7-2 Tuesday to outsource paraprofessionals in an effort to help with the budget crisis.
The proposal to outsource was met with criticism by paraprofessionals when it was introduced on March 20. The plan would make hourly employees — learning support, paraprofessionals, nurses, and some substitute teachers – employees of CCRES rather than Boyertown Area School District. CCRES is a non-profit organization that specializes in employing and training behavioral health and educational staff in schools and other settings.
Among the worries is that some unvested employees will lose a significant amount of retirement money. As Boyertown employees, the district contributes to support staff employees' retirement funds as part of their benefits. However, with the outsourcing, any employee who hasn't worked for the district for at least 10 years would lose their accumulated retirement funds back to the state. A handful of those affected have reportedly already handed in their resignation papers.
The proposal brought over 180 people to the school board meeting, 14 of whom spoke.
Superintendent Dr. Dana Bedden addressed criticism, acknowledging "for the staff, the biggest concern is they won't be a part of PSERS (Pennsylvania State Education Retirement System) anymore," he said. However, he emphasized that employees are not being laid off.
"Laying people off was not an option in my book," he said. "The plan is to retain our current staff that we have and allow them to work in their same positions."
He said the plan, which goes into effect in July, is being set into place for two major reasons. One of these is to address the budget situation, and the other is to help fill vacant positions, that the school district has struggled to fill on their own. CCRES reportedly has a "substitute pool" from which the school can draw from, ensuring the district always has substitute teachers and support staff when they're needed.
Leave a Comment
About the Writer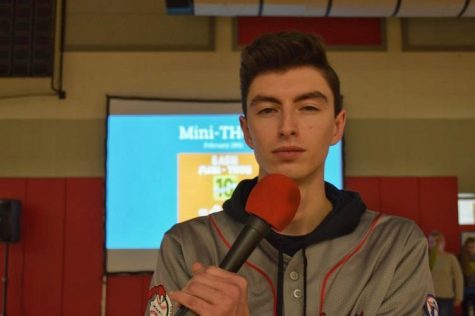 PJ Riddell, Sports Editor
PJ Riddell is a senior at BASH and a Sports Editor. He will be majoring in Broadcasting and Media Production at Messiah University beginning in fall 2020,...