Decision on Stadium Contract to Come Soon
Contracts to begin tearing down and replacing the Boyertown Memorial Stadium grandstand, as well as new athletic facilities and field improvements are set to be awarded this month.
A presentation from a February 5 Finance Meeting showed potential funding to come from possible bank loans or bonds. Banks in consideration are Capital One, Webster Bank, and RBC Capital Markets. Current funding, a total of $300,000, is coming from the district's capital project fund.
A December 11 presentation created by District Chief Financial Officer Rebecca Clouser showed a $630,549 total expense for contracts with Barry Isett & Associates, as well as KCBA. It is unclear what aspects of the stadium project the companies will be working on. An updated total cost for the Stadium Improvement Project is $5.7 million.
Earlier in the school year, at a November 27 meeting, the School Board approved a contract for $1.1 million of the project. This portion of the project focuses on the home box bleachers, the press box, and the handicapped-accessible ramp on the visitors side.
The Nov. 27 decision came after contractor Stadium Solutions, Butler County, gave a $100,000 discount if the contract was awarded before December 1.
Memorial Stadium, which was built by the community in 1986, fell into disrepair last year. As a result, the Graduating Class of 2018 had their ceremony at Santander Stadium in Reading and will be doing so again this year.
Actions such as changing to a cheaper printer contract and getting cheaper laptops for next year's incoming freshmen are part of the district's plan to cut costs.
Leave a Comment
About the Writer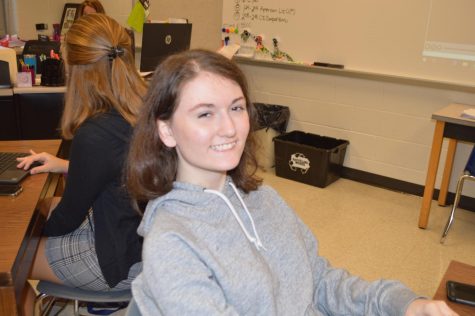 Jocelyn Lear, Editor-in-Chief
Jocelyn is a graduate of BASH. She served three years in the CUB and she previously wrote for the East Observer. She was in many clubs, such as SADD, Stage...