New Assistant Principal, Dean, Acting Principal Among Administrative Changes
The school has hired two new administrators. Mrs. Karen Evans will be the Assistant Principal for the sophomore class, and Mr. Jared Sparks — a previous learning support teacher and Co-teacher for 10th Grade Modern World History– will be the new Dean of Students for the freshman class. Also, Dr. Wayne Foley will be Acting Principal until a permanent replacement is hired for Dr. Brett Cooper, who left a few weeks ago to become a superintendent in the Daniel Boone School District. Assistant Principal Mr. Andrew Maoury is overseeing both the 11th and 12th grades during the transitional time period. 
MRS. EVANS
Mrs. Evans has replaced Ms. Kelly Mason, who was appointed principal of Pine Forge Elementary in September when Mr. Stephan Pron resigned right before the start of the school year.
Q. Why did you decide to come to Boyertown?
A. The district has an outstanding reputation for academic excellence and extracurricular activities
Q. What are your main goals as Assistant Principal?
A. … to facilitate a safe, supportive, and trusting environment for ALL students.
Q. What is your philosophy of discipline?
A. Every student and situation is different, so therefore each student's discipline needs to be reflective of that. The purpose of discipline is to change behavior, and not simply punish
Q. What is your favorite part of the job?
A. Every day is different. I get to be in classrooms and activities, seeing kids doing great things. I also get to meet many unique and interesting students, family, and staff.
Q. What is your least favorite aspect of the job?
A. … having difficult conversations with students who  have made poor choices
MR. SPARKS
Q. Why did you decide to make the jump to administration?
A. I already had the special ed certification, and because I love teaching good administrative teams.
The hardest part of becoming the Dean of Students for him was leaving the classroom.
Q. How will your experience in special Ed help you in your new job?
A. My experience in special ed will help me tremendously in my new job; it is the biggest asset he has for making the transition.
Q. Can you explain your duty as the Dean of Students and your goals for the job?
A. As the Dean of Students, I will have to be able to do a little bit of everything and be knowledgeable, as well as experienced. I have to pull all of the resources together, work with students and staff, supervise teachers, attend I.E.P. meetings to help  transition upcoming freshman class, and handle disciplinary and security issues.
Q. What is your philosophy of discipline?
A. Things should be fair across the board, be judged on the same scale, and most of all, be done in a timely fashion.
Leave a Comment
About the Contributor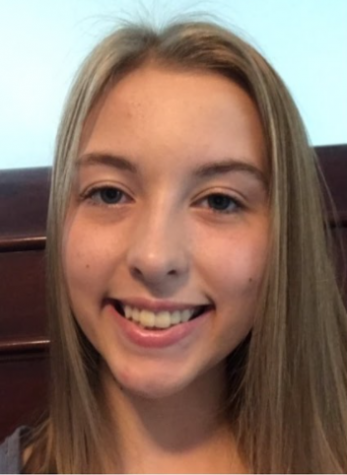 Kasey Gress, Assistant Features Editor
Kasey Gress is a junior who writes for the CUB. This is her third year writing for the CUB news site, and she is happy to share what she knows about BASH...