Kindness Campaign Aims to Create More Positive School Environment
The school has started a Kindness Campaign as a way to combat the negativity of recent social media attacks.
Each week, one person from each grade who is good student and respectful toward their peers will be highlighted on social media and in a showcase across from the cafeteria.
"It's a way to recognize students who are respectful and responsible that add a positive influence on others," Sophomore Class Advisor and Social Studies Teacher Mrs. Ashley Gillman-Ramus said.
The idea came from class officers as a way to promote a more positive school environment "in response to some negative social media posts occurring," sophomore class adviser Mrs.  Gillman said. Specifically, some Instagram posts making personal attacks on students went out to the entire school before being shut down.
The nominations for students to be highlighted in the Kindness Campaign will come from teachers who send nominees from each grade to the class advisors.
"We send surveys through Google forms to all teachers who decide what student they are nominating and why,"  Mrs. Gillman said. "After that, we contact the student and parents for their approval to recognize them in the school,"
The first Kindness Campaign winner was junior Allan Davis, picked the first week in November after standing out for his good deeds and constant positive attitude towards everyone.
"I have known Allan for a long time, and I can tell you it doesn't get much better than that," sophomore Noelle Allonce said. "He is so encouraging and kind to people; it is unbelievable."
Sophomore Kim Anders thinks the Kindness Campaign is a good idea.
"The new campaign seems like it was a great idea to make students feel better, with really good timing considering everything that's happened on social media recently," she said.
New winners are being picked weekly based on teacher recommendations.
Leave a Comment
About the Writer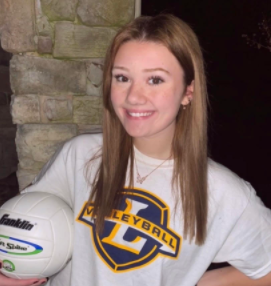 Jessica Ahart, Editor in Chief
Jessica Ahart is a senior at BASH that has written for The Cub and taken journalism for the past four years. She also previously wrote for the West Press...