Midterm Election Gives Control of House to Democrats
Although the Democratic Party gained control of the House of Representatives after losing it in the 2016 election, the Republicans secured a stronger grip on the Senate.
The Democrats won at least 30 seats, giving them the majority, after only having 193 seats. The Republicans suffered a blow with the current Speaker of the House Paul Ryan retiring, giving leadership to Democrat Nancy Pelosi. The Republicans had 235 seats before the election and will now have 198.
The Republicans secured the majority of the Senate by holding at least 51 seats to the Democrats' 44 seats.
"It was a close race as expected and it will be a big change for (President) Trump, not having the House being Republicans anymore, but he still has the Senate so there shouldn't be too many drastic changes," junior Alex Obarow said.
The election was marked by a higher voting population, with the turnout reaching the highest level seen in a midterm election since 1914. It was also characterized with debates about immigration, the American Health Care Act of 2017, and the Trump Administration.
Many milestones occurred during the election as their was a high female population running for office. A total of 529 women ran for Congress compared to 312 in 2016. Also, there was a 13 percent decrease in white male candidates for congress since 2012.
Pennsylvania Governor Tom Wolf won reelection, defeating Republican State Senator Scott Wagner with about 57% of the vote.
"I'm super happy that Tom Wolf won his second term and that a few districts flipped to blue," junior Courtney Dennis said. "I've always been interested in politics so I loved watching the election results.
Courtney also said that she is already very interested to see what presidential candidates come to Pennsylvania to campaign and how the 2020 election will happen.
"I'm also very excited that I'll be old enough to vote," she said.
Leave a Comment
About the Writer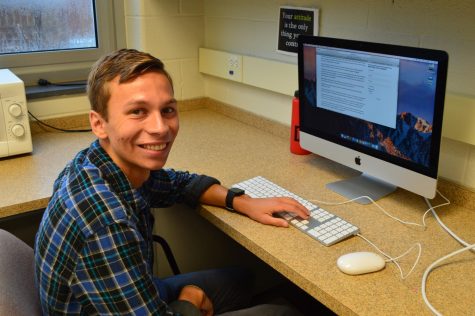 James Sahakian, Editor-in-Chief
James is a senior and Editor-in-Chief. This is his third year writing for the Cub. He is involved in journalism because he enjoys writing and reporting...