Mysterious Posters in Freshmen Building Spark Rumors
This year's freshmen class — only the second ninth grade class at the high school — had to deal not only with the usual freshman jitters, but also with rumors about their class caused by some mysterious posters put out the first week of school.
One morning the first week of school, about a half dozen posters randomly showed up on window sills and on some of the walls in the freshmen building. One made a crude insult about upperclassmen. Another claimed "freshmen are running this s—". The incident spread like wildfire on social media.
"It gave us hate from all the upperclassmen," Freshman Adriana Derstine said.  
But many freshmen felt blame was put in the wrong place for the poster blitz.  
"Everybody in my grade knows someone who isn't a freshman made those signs to sabotage us and ruin our reputation," Freshman Abbie Shank said.
Freshman Ana Campos said if it was a freshman, then everyone would know about it.
"It definitely wasn't somebody in our grade, because nobody can figure out who did it," she said, "and nobody even cares enough to go out and do something so stupid like that."
Adriana is taking the trash talk about freshmen in stride.
"I always hear juniors or seniors talk about how awful freshmen are, but I think that's how it always is in high school," she said.
Leave a Comment
About the Writer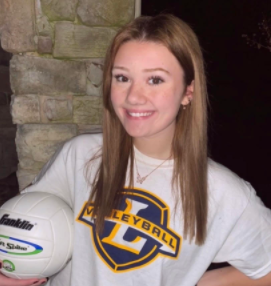 Jessica Ahart, Editor in Chief
Jessica Ahart is a senior at BASH that has written for The Cub and taken journalism for the past four years. She also previously wrote for the West Press...