Threat Prompts Extra Police Presence at BASH
Extra police were present at school on Tuesday due to a threat by a student.
The threat was made Friday, according to an email sent out Monday evening by Principal Dr. Brett Cooper to parents, students and staff.
"A student made a comment that was investigated by the high school administration on Friday," he said.
The rest of the email informed students and parents that the student had received a disciplinary expulsion and that the threat was not of "viable/immediate threat which explains why nothing as communicated to families prior to the comments expressed this evening."
Dr. Cooper said he could not give details about the threat due to confidentiality issues. However, he said that the police were informed and said there will be a police presence tomorrow and the student will not be permitted on school property through the end of the school year.
The story about the threat and the school's reaction was broadcast on local morning news reports, such as 6ABC.
Students reacted to the email on social media with polls asking who would be coming to school on Tuesday. One poll said 52 percent were not coming. Another said 41 percent were not coming.
Dr. Cooper said in his email that he thought precautions taken by the school created a safe environment for students.
"I know that none of us can guarantee anything in today's world," he said, "but if my child were attending BASH I would have him/her go to school tomorrow."
Leave a Comment
About the Writer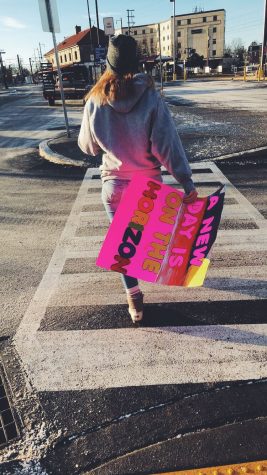 Casey Tremblay, Staff Writer
Casey is a Sophomore and a new student to Boyertown.

Casey is a huge student activist who in her free times enjoys making her voice heard around the...