Memorial Stadium in Dire Need of Repairs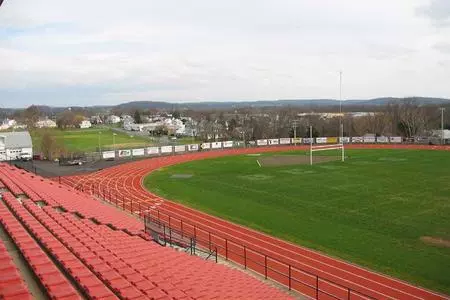 Due to repairs being made to BASH Memorial Stadium bleachers, graduation will be held at Santander Stadium in Reading this year rather than on the football field.
The bleachers have been closed since December due to concerns about structural damage. In January, an engineering firm assessed the problem then issued a report to the school board in February.
Due to the closure, graduation, which is traditionally held on the football field, has to be moved this year. BASH Principal Dr. Brett Cooper sent out a survey to seniors asking which alternative graduation venue they preferred:
-using Bear Stadium
-another local high school or college
-Santander stadium
Students overwhelmingly voted for the stadium, which is indoors and would allow for the most guest passes. So, graduation will be held there on Thursday June 7 at 7 p.m.
"I'm glad graduation will be held at Santander," Senior Lauren Bingener said. "We get way more guest passes then any of the options on the poll. I'm even more excited for graduation now."
At a February 13th school board meeting, the following was reported about the stadium situation:
The bleachers have had a lot of water damage, reaching into the building's interior.

The masonry piers and brick wall along the stadium track are deteriorated, causing a structural concern.

The precast bleachers have moved, causing spalls and brick displacement, and deterioration of bleacher joint sealant.
Barry Isett & Associates will prepare a report of more specific findings of repairs that need to be made and total cost, according to the meeting minutes. So far, the preliminary assessment cost $16,700.
Six lanes of the all-weather track have also been blocked off until repairs are made to the seating. Any sports or after school activities that regularly use this space have been relocated to other areas until the repairs are finished. Track has scheduled all their meets at other schools.
Leave a Comment
About the Contributor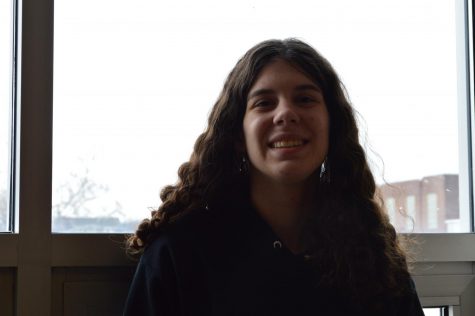 Cadwyn Mossholder, Staff Writer
Cadwyn Mossholder is a Staff Writer for the Cub and in The Cub Flex. She is a junior. She enjoying being outdoors, sleeping in hammocks and watching Wynonna...