Students Help Students With Writing
Students now have a place to go if they want another set of eyes to look at their essays.
The Writing Center was started a few months ago by English Teacher Mr. Grady Wise, who trained 18 juniors to work as tutors.
"The goal of the writing center is to enable students in grades 9-12 to be better writers at any stage of the writing process across multiple subjects," Mr. Wise said.
Located in room 508 near the main office, the center accepts walk-ins during Flex but also is open by appointment during periods 3, 7, and 9 and before and after school.  Students can make an appointment using this link: https://goo.gl/forms/1p7V44T2VVXXQzWD3.
Students can get help with writing assignments in any subject — with everything from coming up with ideas, to reorganizing their essay to editing for spelling and punctuation mistakes.
Sophomore Julia Smith went to the center during flex a few months ago for help with her essay on The Odyssey.
"It was a great experience for me because I got tons of help with editing and revising my paper to make it better," she said.
Training for the tutors included article readings, discussions, mock trainings and watching training sessions to observe the different techniques a tutor needs to utilize, said Writing Center President Courtney Dierolf.
"The purpose of the writing center is to develop not only the writing which is put in front of us, but to also help the person being tutored in further understanding the piece that they have brought with them," she said.
Mr. Wise recruited students who took higher end English courses, such as AP Language and Composition and Honors 11 English, Courtney said.
The center's vice president is Junior Luke Yingling, who tutors students during flex.
"I enjoy knowing that I can help develop other writers and the sense of responsibility," he said.
Tenth grade English Teacher Ms. Sarah Diaz has encouraged her students to use the center.
"It is helpful for writers to get other opinions on their work because they can catch various mistakes the writer did not," she said.
Leave a Comment
About the Writer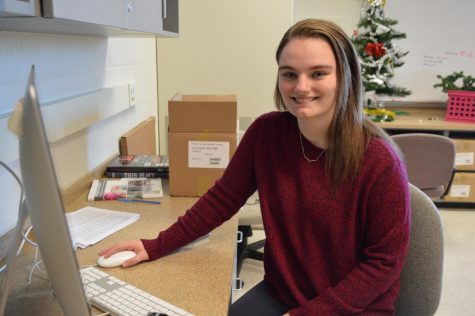 Shannon Ludwig, News Editor
Shannon is a senior who loves to write. This is her third year in CUB and she was a member of the East Observer. She also manages girls' volleyball, plays...