Flu Goes Viral: Students, Teachers at BASH Among the Sick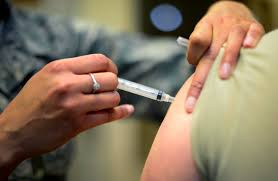 This year's flu season has been the worst in almost a decade, and BASH has not been immune to the epidemic, with a number of students and teachers catching the virus.
Special education teacher Mrs. Amanda Wagonseller has gotten the flu twice this year. Her husband and son had it, too. The first time, she stayed in bed for four days straight.
"That was pretty rough," she said.
She was not prescribed Tamiflu the first time she got sick because she did not make it to the doctor soon enough.  But the second time, she went to the doctors as soon as she started feeling symptoms and was prescribed Tamiflu, which made the symptoms more minor.
To recover she said she got lots of rest, stayed hydrated, drank liquids with electrolytes, and took medicine to lower her temperature.
Spanish Teacher Mrs. Danielle Hershberger also had the flu, along with her husband and two children.
"The flu stayed in the house for about 12 days since the baby got it," she said. "It just lasted in the house forever."
School nurse Mrs. Debra Holauchock said she doesn't know the exact number of flu cases at the school, because school health offices don't run any diagnostic tests to see if students have the virus.
"We refer students to their MDs," she said.
In mid-January, more than 550 cases of the flu hd been confirmed in Berks County this flu season, according to Pennsylvania health officials, WFMZ News reported. Only three other counties had seen more cases at that time.
Math teacher Mr. Ryan Lubas said he is trying to be extra cautious this flu season.
"I hand wash before I eat anything," he said.
Other ways to avoid the flu this season include avoiding close contact with people who are sick, cleaning your hands, stop touching your eyes, nose or mouth and lastly, practicing other good health habits like getting enough sleep, managing stress, and eating nutritious food.
Mrs. Holauchock said she receives notices from the  Pennsylvania Health Alert Network, and one recently said the following about the flu:
Influenza continues to be widespread across the United States, including Pennsylvania.

The 2017-18 influenza season has been the heaviest, in terms of influenza cases reported per week, since the 2009 pandemic.

It's not too late to get your influenza vaccine. The best way to prevent influenza is to get your influenza vaccine.

Prevention messages: Avoid close contact; stay home when you are sick; cover your mouth and nose; Clean your hands; avoid touching your eyes, nose, and mouth; practice other good health habits.

Antiviral treatment should be used for high-risk, severely ill and all hospitalized patients immediately without waiting for confirmatory results, and these include sole caretakers of diagnosed influenza patients.
Leave a Comment
About the Contributor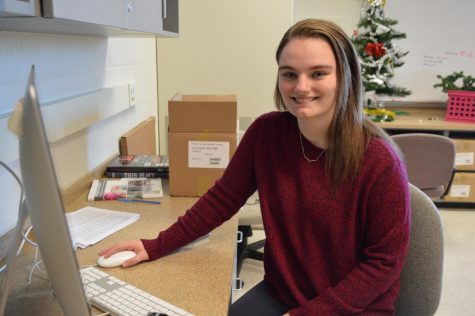 Shannon Ludwig, News Editor
Shannon is a senior who loves to write. This is her third year in CUB and she was a member of the East Observer. She also manages girls' volleyball, plays...