Creativity Until the Wee Hours at 'Artmageddon'
This year's "Artmageddon" — the annual all-night art party held at school — will have an added element, a variety show.
This is the 8th year for the event, which will be January 5 from 4 p.m. to midnight in the art department.
For the first time, the event will start out with "Whoop-dee-doo", a team-building activity in which all of the participants put on a "Variety Show". The teams are told to create costumes, sets, props, and game pieces to be used during the show. After a set amount of time, the hosts lead the teams through the variety show.
Mr. Dareneau art teacher Mr. Dominick Frunzi have participated in a "Whoop Dee Doo" in New York City and wanted to bring the event to BASH so students could have a fun, collaborative time with their peers. 
"What makes Artmageddon and Whoop Dee Doo so great is that they are completely safe places for kids to be creative and stretch their comfort zones with no judgement or repercussions," Mr. Dareneau said. 
The second part of the night, all of the students are given free-reign of the art department until midnight. Students can use the time to finish art projects, learn new techniques, or just experiment with all of the different mediums of art.
Mr. Dareneau is who came up with the name "Artmageddon" (the time some believe will be the end of the world with a final and conclusive battle between the forces of good and evil) before the first event eight years ago, which ran from 6 p.m. to 6 a.m.
"I thought spending twelve hours with teenagers on a Friday night sounded like a horrible idea," he said.
However, the event turned out to be a great success, and now has more students wanting to participate than there are slots for. Any art student can apply to join the event by getting a permission slip signed and turned into Mr Darenaeu. It's first-come-first-served until 30 spots are taken.
Leave a Comment
About the Writer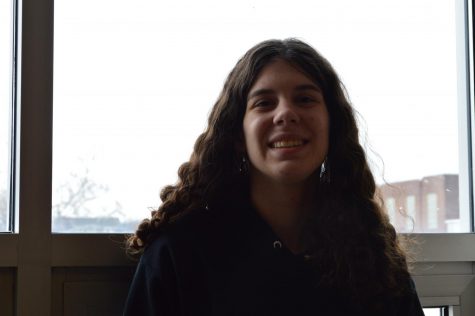 Cadwyn Mossholder, Staff Writer
Cadwyn Mossholder is a Staff Writer for the Cub and in The Cub Flex. She is a junior. She enjoying being outdoors, sleeping in hammocks and watching Wynonna...