Students Brave Black Friday Crowds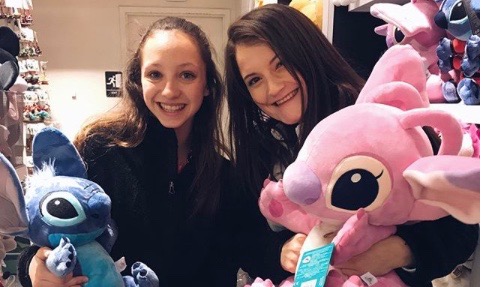 One of America's favorite ways to kick off the Christmas season is by taking advantage of amazing Black Friday deals.
Many BASH students took to the stores the day after Thanksgiving (or earlier) to partake in this tradition.
Freshman Abby Rice said she started right after Thanksgiving dinner, then went again the next afternoon.
She went to Target, Kohl's, Old Navy, Premium Outlets, Exton Mall, and Five Below.
"I got a lot stuff half off," she said. Pointing to a grey North Face zip-up jacket she got at the outlets, she said, "I got this jacket, it was originally $100, but I got it for $50."
As always, the crowds were huge and the lines were long.
"When we went [to the outlets], it was at night, so it had slowed down a bit, but some stores were still packed, and they were controlling how many people they let into the more expensive stores," Abby said.
Some 174 million Americans went shopping from Thanksgiving through Cyber Monday, according to a survey published on Tuesday by the National Retail Federation and Prosper Insights & Analytics. That was far more people than expected, according to Forbes.com.
The crowds made some people grouchy.
"There was a very snooty lady in Old Navy," Abby said. "She had her stuff all over the counter and she was very rude to the cashier."
No major incidents were reported at local stores this Black Friday, but one person was shot at a Missouri mall and another shopping center in Alabama shut down due to brawls. Also, YouTube has a montage of fights from stores around the country.
News reports this year also said people were trying to buy Walmart vests and other stores' uniforms to get special access to stores.
Rather than cheat, 10th grader Tommy Johnston spent the entire night waiting in lines to get into stores.
"I went from 11pm to 1am and then left,"  he said. "Then I went from 4am-8am. I was very tired by the time I got home."
Some students chose to avoid the chaos.
"I stayed home and watched movies," 9th grader Solomon Goldstein said. "I never go shopping. My mom doesn't like doing it and I guess I've never found the appeal,"
Freshman Victoria Hayes also stayed at home to avoid the big crowds of people.
"I did take a look at deals on Amazon though," she said.
This was a record year for online sales on Black Friday. American shoppers spent a record $5 billion in 24 hours. That marks a 16.9% increase in dollars spent online compared with Black Friday 2016, according to data from Adobe Digital Insights, which tracks 80% of online spending at America's 100 largest retail websites.
Leave a Comment
About the Contributors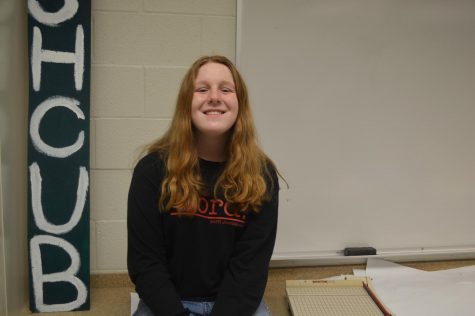 Marlaina Garczynski, Staff Writer
Marlaina is a sophomore who loves to read and write. In junior high, she wrote for the East Observer, but thinks writing for the BASH Cub is much more...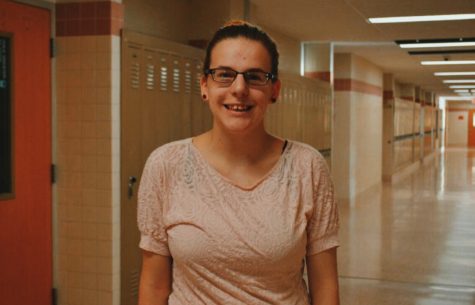 Amy Hansen, Staff Writer
Amy is a sophomore member of the Cub Club. She enjoys playing  the ukulele and posting YouTube videos in her free time. She also enjoys writing fanfiction.