The Show Must Go On
To give students another opportunity to participate in a musical, both a musical and music program trip to Europe will happen this year.
The school usually produces a musical every other year, alternating it with a music program trip to Europe.
However, the school will break with tradition this year and hold the show Snoopy this winter in addition to going on the trip in March.
The change was due to 9th graders coming to the high school this year, English Teacher and musical Director Mr. Scott Didyoung said.
"Depending on the rotation [of the trip years], some ninth graders would only do two shows of the four years they were here," he said. "We just want to provide more opportunities for children. That's the bottom line."
They wanted to do Snoopy because it was a short play they could do in the amount of time they had, said the show's Vocal Director  Mr. Jeffrey Brunner.
Altogether, the 19-student cast has eight weeks to prepare for the show, said Mr. Didyoung, who himself has played Charlie Brown in various productions of the show seven times.
Auditions were a few weeks ago, with the role of Charlie Brown going to Senior Jack Repa and the role of Snoopy going to Senior David Helmer.
Rehearsals are starting this month and some will also be held in December.
"Then, we're going to focus on getting it reading in January and presenting it in February," Mr. Didyoung said.
Leave a Comment
About the Contributors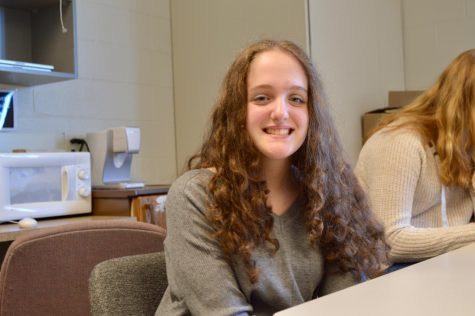 Samantha Hoffman, Staff Writer
Samantha Hoffman is a sophomore who loves to read and write, and she is a member of The Cub. She enjoys fiction writing and is involved in The Accent. Other...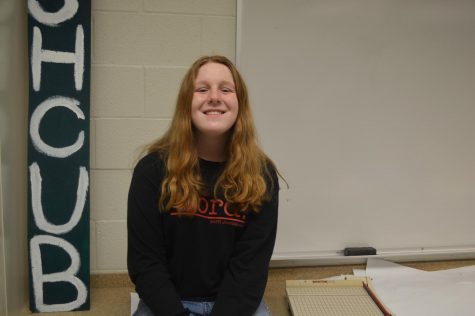 Marlaina Garczynski, Staff Writer
Marlaina is a sophomore who loves to read and write. In junior high, she wrote for the East Observer, but thinks writing for the BASH Cub is much more...