School District Info Now Available on App
Now that the new school district app is out, students have another excuse for pulling out their phone in class.
"But I'm checking my grades" is heard a lot by teachers when they ask students to put their phones away — almost as much as "the dog ate my homework" when they ask for last night's assignment.  
On July 28, the Director of Information Technology, Scott Major, announced the arrival of the new free Boyertown Area School District App, available to Apple and Android users.  
In addition to grade information, students and parents can find news and announcements about the school district there, along with the school calendar, lunch menus and account information, busing information, and more.
"Boyertown Education fits in the palm of your hand," Mr. Major said in the email announcement.
The freshman and sophomore classes learned about the app over the summer at their 1:1 laptop sessions.
"I got it after the 1:1 laptop meeting over the summer, so I could check my schedule right away when it came out," Freshman Jade Slaughter said. 
"The app is easier to find information on things like the lunch menu instead of using the website."
When 17 students were asked by The Cub if they had the Boyertown app, 13 said that they did. Six of them said they used it for grades and 2 said they used it for the lunch menu. The rest were split between schedule, school news, calendar, and to check lunch balance.
Slaughter, a continuous user, said she uses it on a weekly basis.
"I usually just check it at the end of the week to see my grades," she said. "I love how it gives you notifications if your grades are dropping quickly."
The app also has "hidden features" that allow students to the setting notifications. They also can check obligations like overdue library books, find course assignments, get information about Boyertown athletics, and even learn what's going on with the school board.
" It's easy and convenient," freshman Eric Nice said.
Leave a Comment
About the Contributor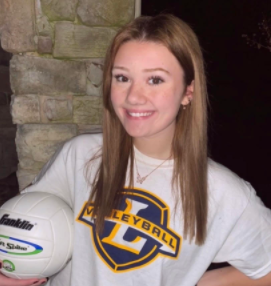 Jessica Ahart, Editor in Chief
Jessica Ahart is a senior at BASH that has written for The Cub and taken journalism for the past four years. She also previously wrote for the West Press...