'Academies' Coming to BASH
Freshmen were introduced the high school's new optional "academy" system at an assembly a few weeks ago.
They will be the first class to have the opportunity to participate in this program that allows students to focus on a certain area of study related to a future career.
"The coursework is very similar to what we're doing now, except that the way it lines up will be more towards their interests," said Assistant Principal Dr. Wayne Foley, who oversees a faculty committee helping develop the academies.
The five academies students can join are:
-STEM
-Visual, Performing, and Fine Arts
-Global Communications, Business, and Leadership
-Health and Human Sciences
-Career and Technology Center
Students who join any of these academies will have to take extra courses, attend lectures, complete special projects, attend a career fair, and create a digital portfolio — all related to their academy's subject matter. In doing so, students will get distinguished honors, with it noted on their graduation diploma that they completed extra academy requirements.
Students can get distinguished honors in more than one academy if they meet the requirements of each, Dr. Foley said.
"The academy structure is set up so that they are flexible. For example, if you find out that you may not like the academy you're in and you want to try something else, you will still have the opportunity to try that."
Initial reaction from freshman to the academies seemed positive.
"A lot of kids seem interested," Chris Flores said.
Freshmen Victoria Mest said it might take a while to catch on, but the academies will likely get more popular after a few classes.
"Word will spread, so younger kids may want to try them out."
She believes the academies will give students "insight to what they want to do".
Rebecca Heist also thought the real-world learning opportunities could provide students a leg up.
"The academies will give kid experience with the job they want," she said.
Julian Saunders said she might be interested in the Fine Arts Academy, saying it could aid her in future career decisions "in a fun way".  
Freshmen Tori Vile also is interested in the Fine Arts Academy.
"It could give me more practice in other types of arts and techniques."
Leave a Comment
About the Contributor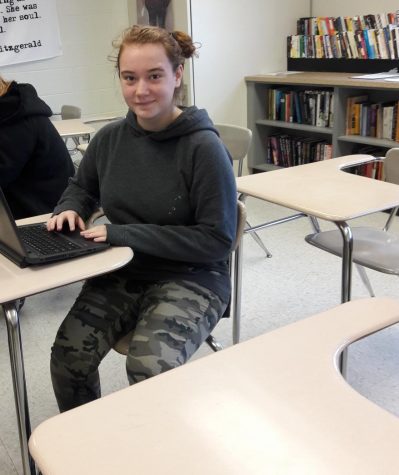 Madison Dennehey, Staff Writer
Madison Dennehey is a sophomore in journalism class. This is her first year working for The Cub, but she worked on the East Observer for two years. Although...